ArcGIS Enterprise 10.7 is now available. The release brings some new Enterprise specific features and the capabilities previously added to the ArcGIS Online portal. That mean's a new look for Portal and, arguably the biggest change, the introduction of User Types – so let's jump straight in there.
User Types
User Types are a new way to license apps and capabilities that provides more flexibility. There are five core user types:

We covered these in more detail in our blog post for the ArcGIS Online December update. An additional User Type to support access to ArcGIS Insights only has also been added – Insights Analyst .
Existing Level 1 users will be converted to Viewers and existing Level 2 users will be converted to Creators. Customers will only see this change when they upgrade and will be able to add additional user types to their Enterprise deployment.
For Enterprise 10.7 a single Portal licence file containing all user types, add-on applications and ArcGIS Pro licences and extensions can be downloaded from MyEsri, in JSON format.
Distributed Collaborations
Introduced at 10.5, Collaborations are a popular way of sharing and synchronising information between Portals and ArcGIS Online. Since 10.6.1 you have been able to share web apps and you can now share; Insights items – including pages, cards and models – and share hosted feature layer views as copies. The latter is really useful when you need to share a subset of your data.
Collaboration badges are becoming more prominent, making it easier to see which items have been shared through a collaboration and are are not native to your organisation. There is also the option to pause syncing of information to your collaboration, particularly useful for QA processes where you want to push your changes all in one go.
Webhooks
First seen in ArcGIS with Survey123, webhooks have become a popular way of automating workflows, pushing notifications and integrating with third-party systems. At 10.7, ArcGIS Enterprise allows you to to trigger webhooks by events such as; an item is updated, an item is shared, an item changes owner and a user is deleted.
Once an event occurs, it's possible to use third party tools such as Microsoft Flow, IFTTT or Integromat to decide what happens to the given information. For example, when an item is shared with a group you could trigger an email or SMS message to be sent to the GIS Manager that reads:  "Jane Smith has just shared the map 'Accident Analysis' with the Business Insights group"
…and more
Publishing from ArcGIS Pro directly to ArcGIS Server
At Enterprise 10.7, users will be able to publish services from ArcGIS Pro to a standalone, unfederated ArcGIS Server. Introduced in response to customer feedback this allows ArcGIS Pro to be used where there is currently a barrier to implementing to Portal. For now, you will need to use an ArcPy script provided by Esri. A complete UI for publishing to unfederated severs is expected at Pro 2.4.
Performance enhancements
Esri have made several enhancements to the underlying ArcGIS Enterprise framework. These include Shared Instances which, at a high level, means that publishing map services from ArcGIS Pro now uses far less memory.
3D
At 10.7, the feature limit has been removed from adding layers in Scene Viewer. You can now add layers with hundreds of thousands of trees or all the rail lines in Europe. To optimise draw times, Scene Viewer will query and display as much data as possible for the area of the scene you're currently viewing. Enterprise 10.7 introduces the new building scene layers which allow Revit models to be published to a scene using ArcGIS Pro: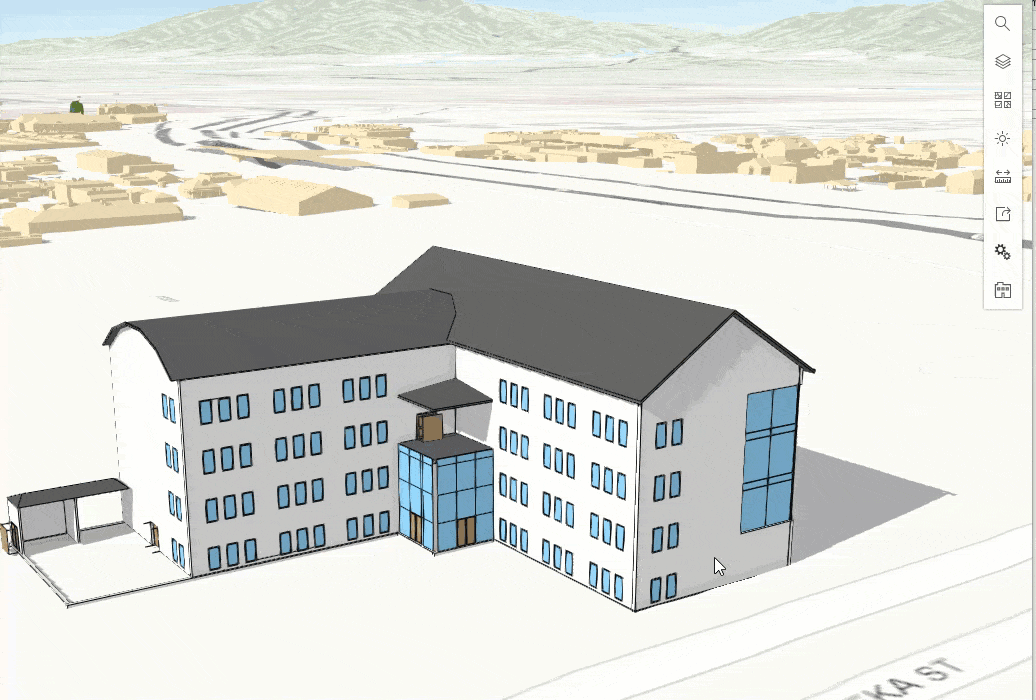 As well as more examples like this, you can read about the new scene features that 10.7 brings here.
The 10.7 release delivers the capabilities added to ArcGIS Online in the December release to ArcGIS Enterprise, so there are also new analysis and visualisation tools like the bivariate analysis tool: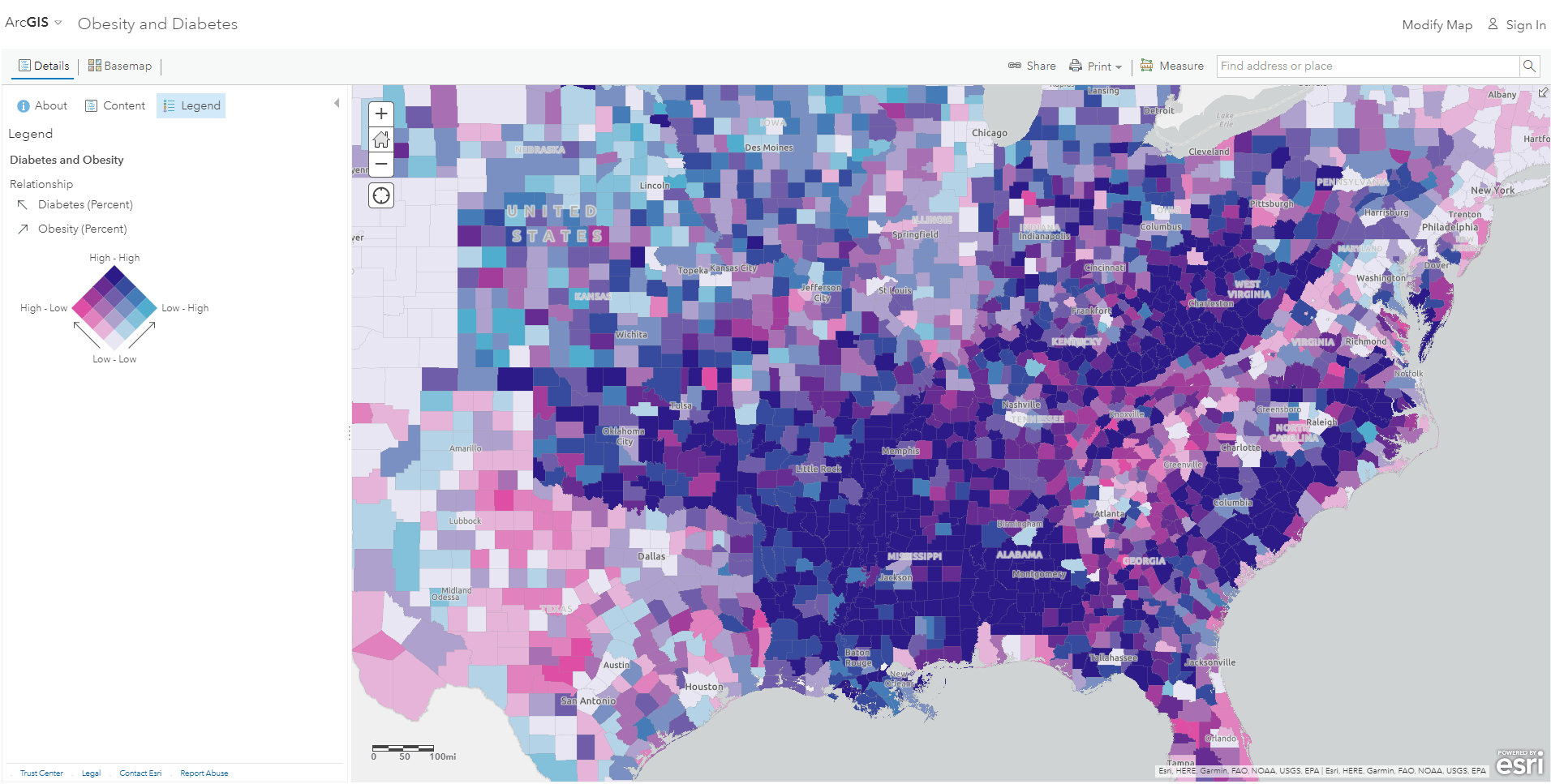 Enterprise 10.7 also comes with a packaged version of the help website so it's available in your installed deployment. For the full list of changes, please check the what's new page for ArcGIS Enterprise and the extra detail in the what's new in Portal page.