ArcGIS Earth is a freely-available 64-bit desktop application which offers a user-friendly interface and lightweight experience. This app is filled with a wide range of functionality and 3D analysis tools, which complement the capabilities of other parts of the ArcGIS platform. Explore the world's many wonders through a virtual globe – right from the comfort of your own home! From Wales to Scotland, England to Northern Ireland, there is no debating that our stunning coastline, picturesque countryside and countless national parks and protected areas offer something truly special.
It's easy to explore and work with 2D and 3D geospatial data including kml/kmz files, shapefiles and txt/csv files. ArcGIS Earth can also read WFS/WMS/WMTS and other ArcGIS services. For instance, I downloaded some open data from Natural England and added a National Parks (England) shapefile: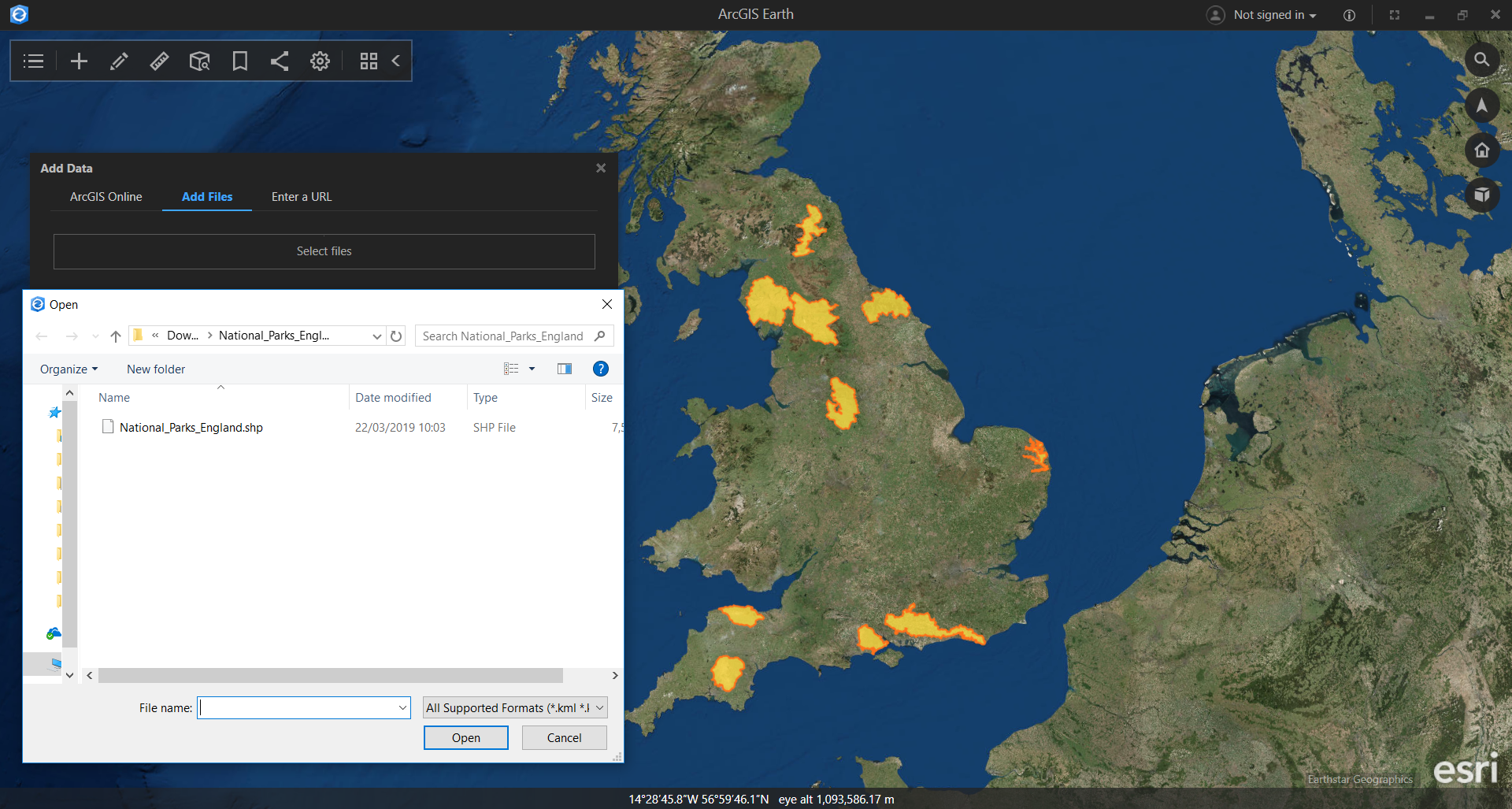 Your exploration isn't limited to viewing GIS data and changing the basemap. Choose from a variety of measuring tool options and sketch simple geometries such as points, lines or polygons. Measure distances with the Line tool e.g. discover the length of the UK's longest suspension bridge, Humber Bridge: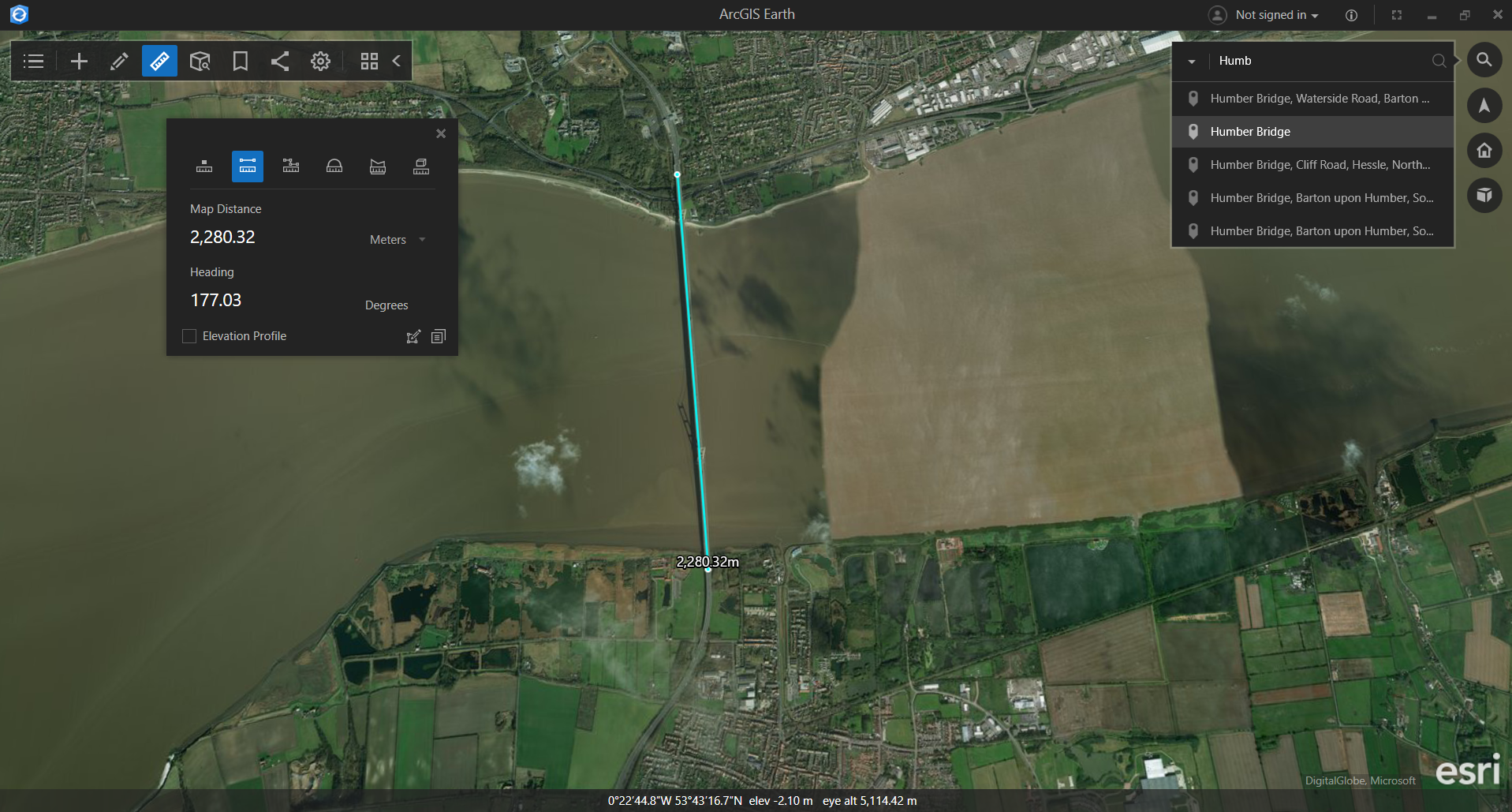 Or use the Circle tool to discover what lies within a 500m radius from Liverpool Street, London: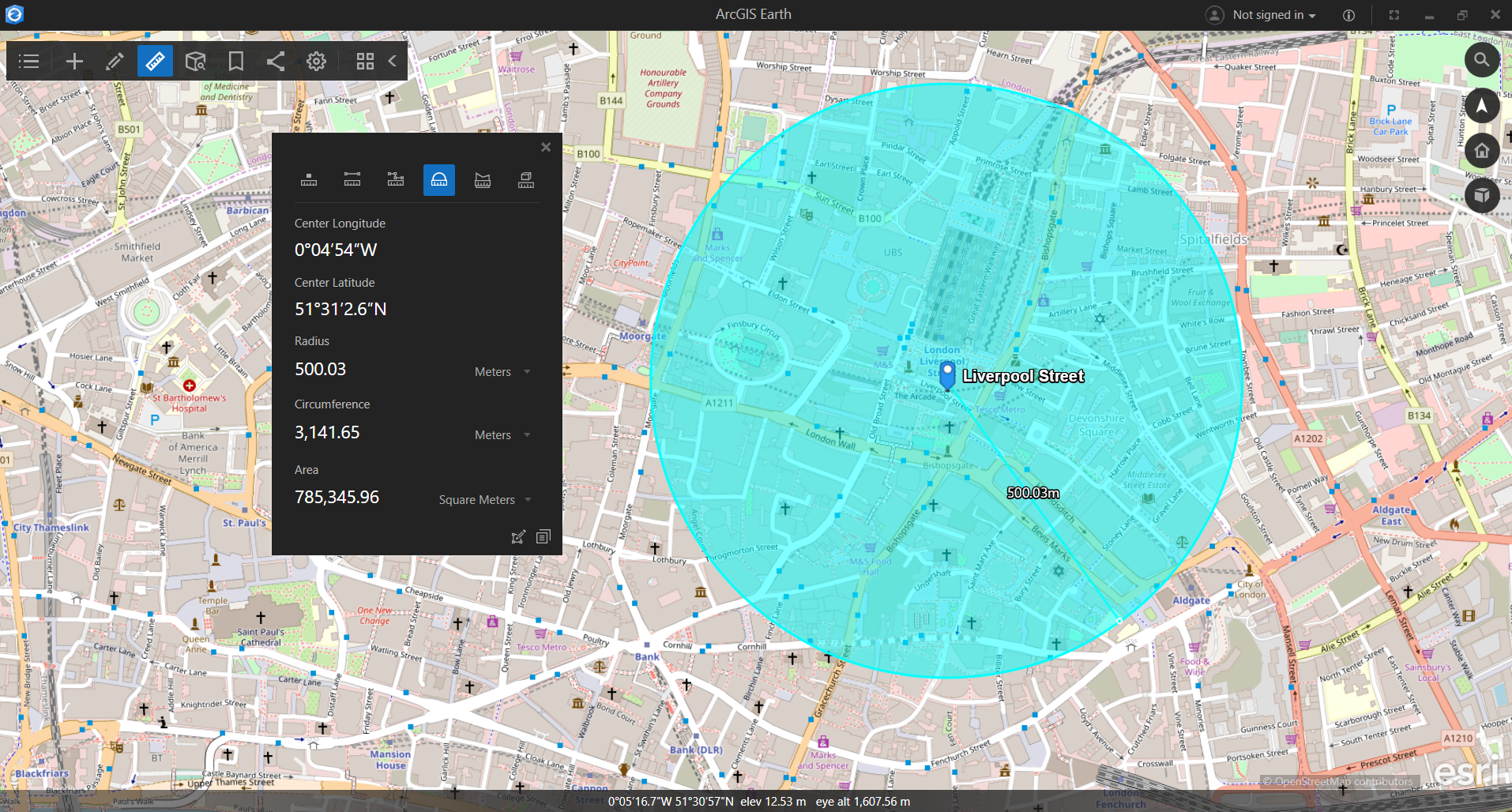 Add placemarks, bookmarks and other contextual information to areas of interest and share your maps as an image. One simple click shares your map with others via email where they can give feedback in return. For instance, here's Belfast City Centre.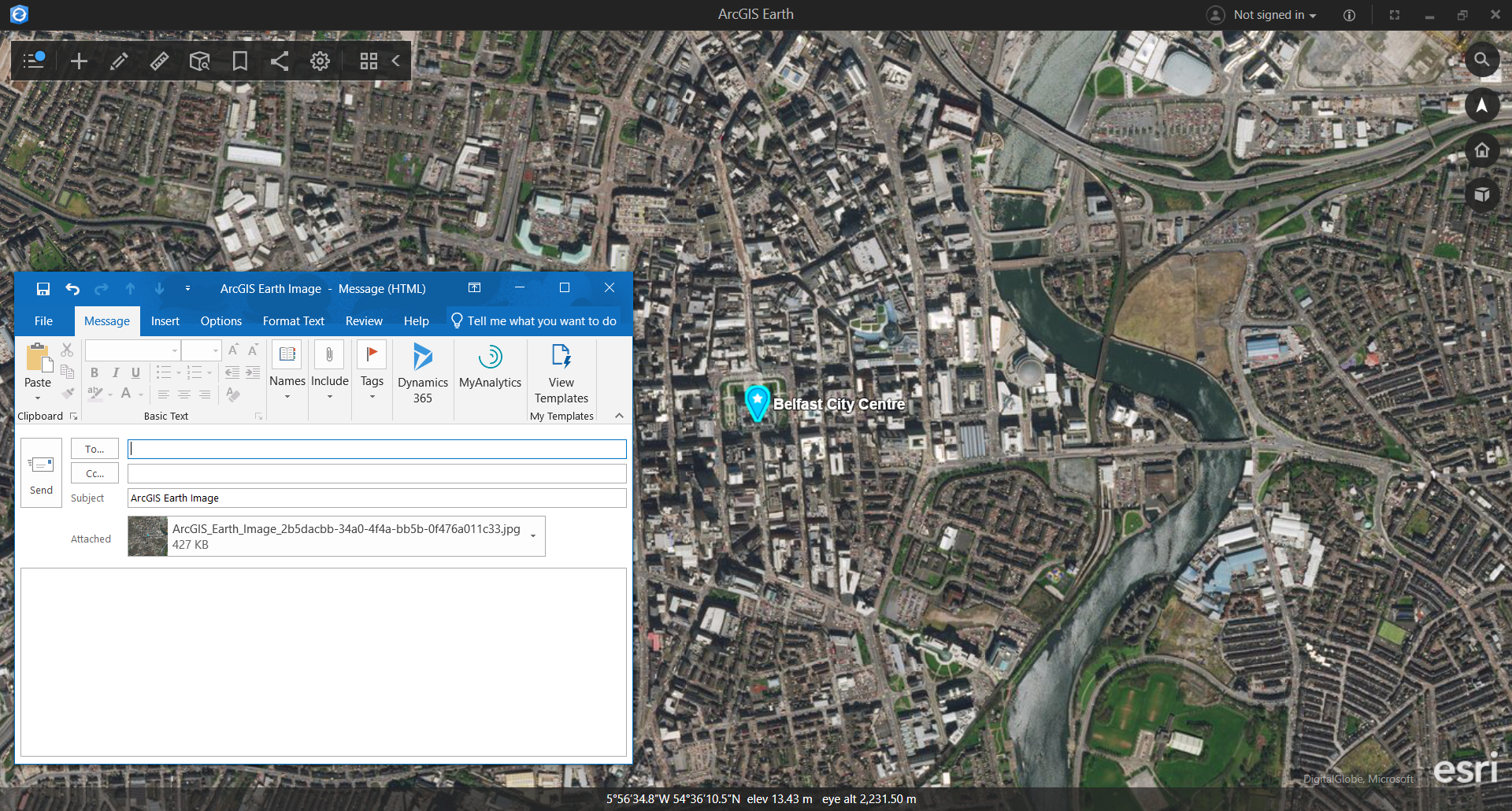 My favourite features are the Viewshed Analysis and Elevation Profile – two of ArcGIS Earth's interactive 3D analysis capabilities.
With Viewshed Analysis, you can customise a wide range of parameters to determine visible surfaces from the perspective of a sensor or human observer. It also has an Animation option which allows you to observe the level of coverage for a moving object along a designated path. Check out this cool viewshed from the main summit of Tryfan, Snowdonia, Wales:
Have you been on, or are currently planning, a hike or cycle and wondered how steep the route is? With Elevation Profile, you can sketch your desired route to measure not only the distance but also create a profile graph to easily visualise elevation change and track the steepness of the path. Here are a couple of my own elevation profile examples.
Derry City Walls, Derry/Londonderry, Northern Ireland (1 mi/1.6 km)
It would be rude not to include my hometown. Even though this walk is relatively short, you'll certainly feel the burn. Surrounding the city centre of Derry, the fully intact 17th century walls are a must-see when visiting – with fantastic views of the city, including our new Derry Girls mural.

Great Glen Way, Scottish Highlands (74.1 mi/ 119.27 km)
Running from Fort William to Inverness, this long-distance route traces the natural path of the Great Glen Fault – a geological fault line which divides Scotland from coast to coast. The Way takes you through unspoiled scenery and rich heritage as you pass through mountainous surroundings and along four vast lochs, linked by the Caledonian Canal.

Using ArcGIS Earth to design and plan some walks has been a fun way to try out the capability features, but how might you or your users be able to put these different tools to use?
Or to try it out, map your favourite routes with ArcGIS Earth now – available from Microsoft Store and Google Play.