The autumn ArcGIS Online update was harvested last night and brings a crop of enhancements to user experience, app configuration, data security, content management and site admin.
A better experience for your users
The last update added the ability to customise your homepage to create a more engaging and effective gateway for your content. With this update the homepage has been extended to a maximum of 15 blocks and there is a new block type for links.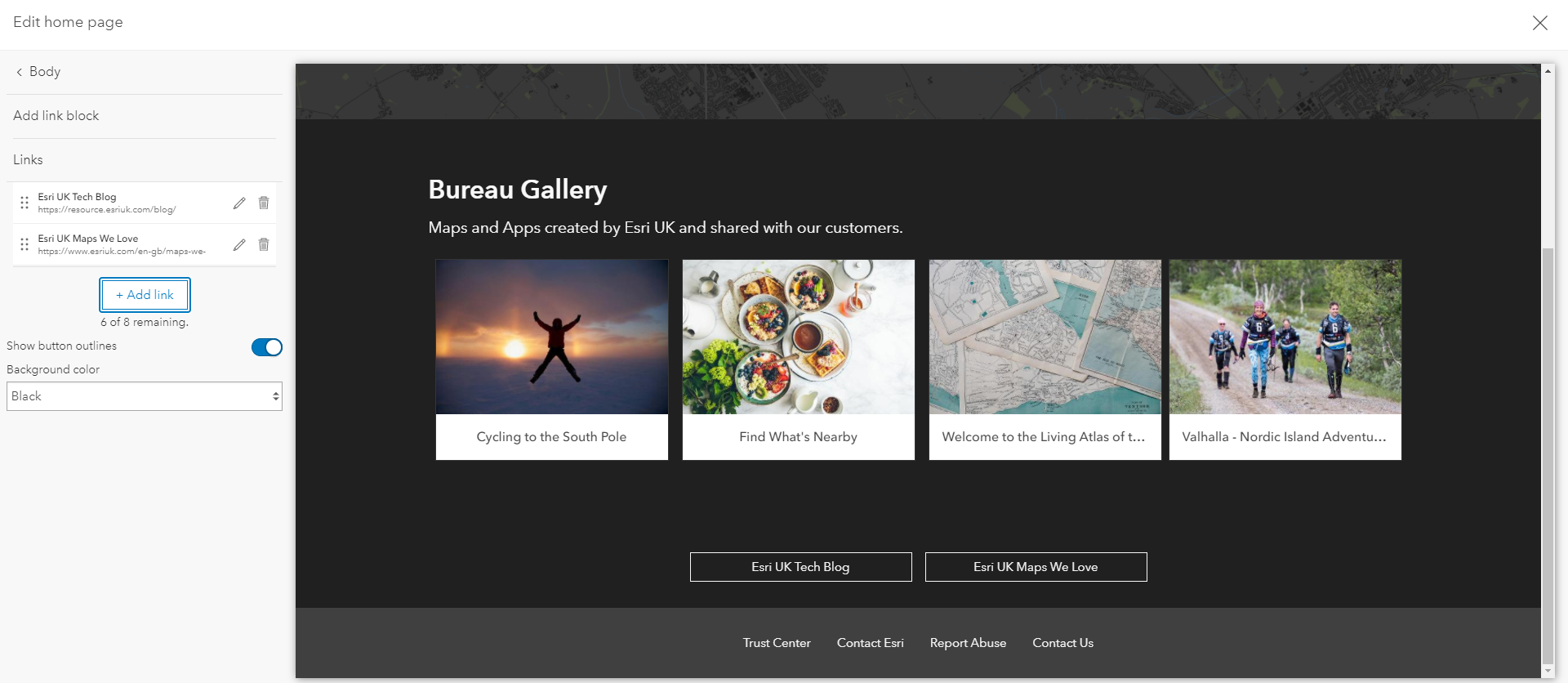 Hiding navigation bar options
For some of us creating new maps and scenes is a regular task and the tabs on the top navigation bar are a quick way to get started. But for someone logging in as a Viewer these are at best useless and at worst confusing. With this update, you can now set up the navigation bar differently for different users. The new page visibility settings give you a simple set of options to decide what's visible and these work automatically with the user roles.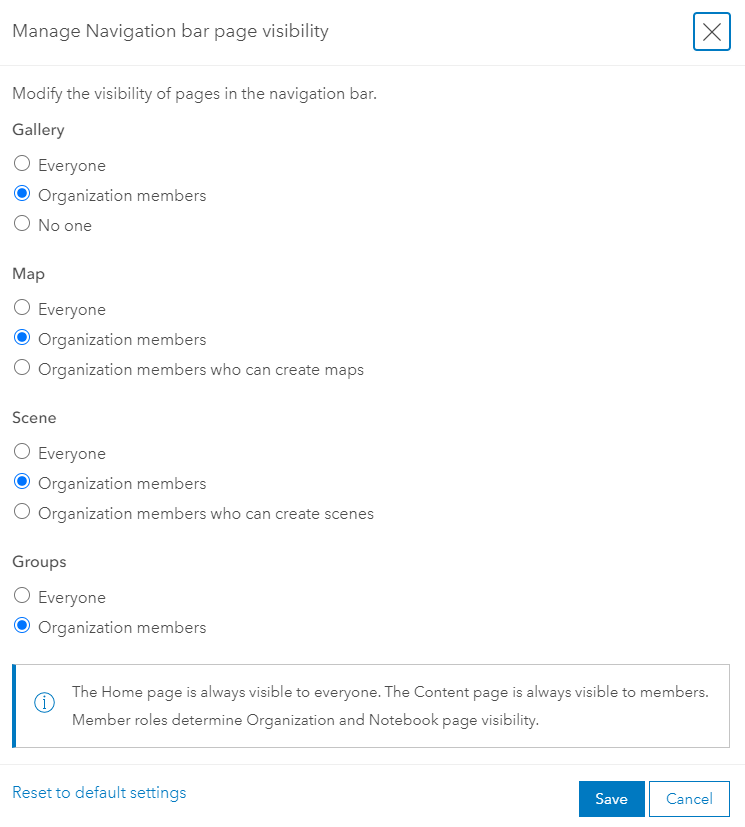 The Home and Content tabs are always visible for members and Home is always visible for Visitors.
Item housekeeping in your Groups
Groups are a key mechanism for sharing and managing your ArcGIS Online content and it just got easier to add and remove items. Items can now be added to a group from anywhere: Favorites, Groups, Organization, Content, ArcGIS Living Atlas, and an ArcGIS Online search. From a content search you can also batch add items; a quick way to find and add items that were tagged but not shared to a group. Of course there are times when you need to clean up content in a group and you can now batch remove items:

Data Security
Having one of your editable layers accidently made Public could clearly lead to problems, so it's reassuring to know that this is no longer possible. You can still make an editable layer Public but you first have to activate a new layer setting – Public Data Collection – and if it isn't on and you try to share publicly you get a warning: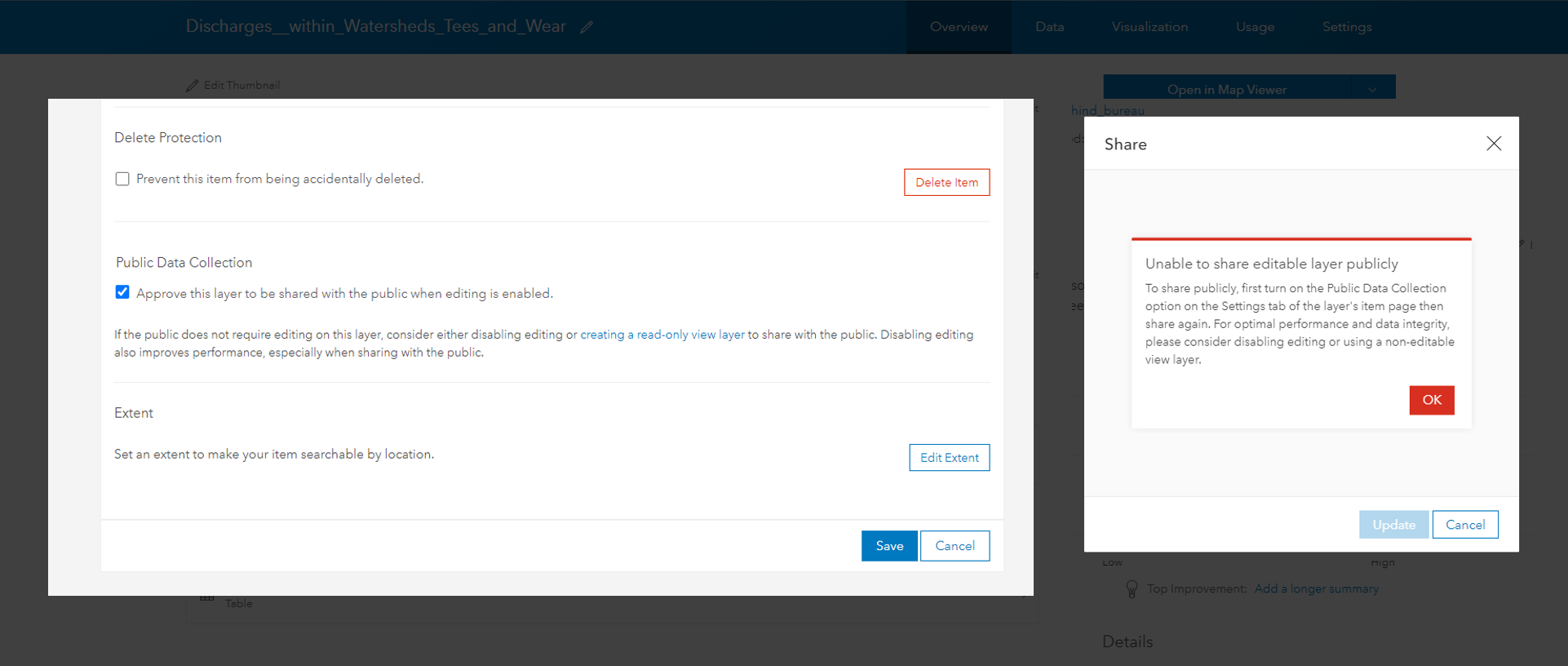 There's also a handy reminder that you can use feature layers to make layers publicly viewable but only editable by members, really useful for public Surveys.
More configurable Configurable Apps
The ArcGIS Configurable Apps are still the quickest and simplest way to stand up an app to share your web map. The newer apps (Media Map, Minimalist, Interactive Legend, Zone Lookup, Nearby, and Attachment Viewer) have been enhanced in this release, including an Express Setup for Media Maps. My favourite change is the new Position Manager, in Themes and Layout, which lets you choose where your widgets go in your app. Just grab a widget by the six dots and drag it to a different position:

We're big fans of putting the live map in front of your users but there are times when a screenshot is the best way to share a view of the map. A new screenshot widget will capture the map but also the all-important extra information from pop-ups and legends.
In the full setup mode there is a new search so you can quickly find the config option you want to change without clicking through the menus because you can't remember where it is. So handy when you don't use the app config menus very often.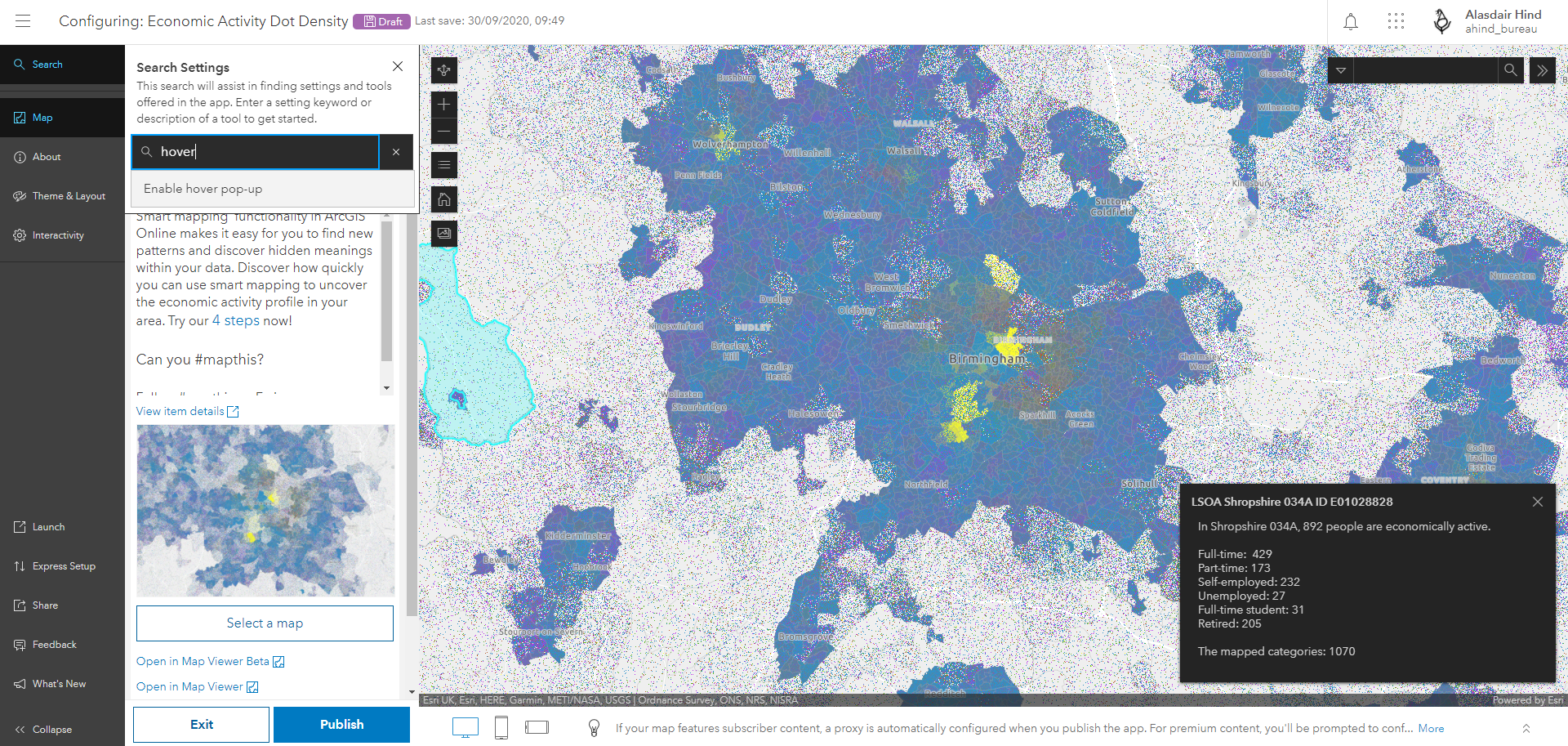 What's occurring in your Organization?
This update brings admins two new asynchronous reports, making it easier to monitor what's happening within your Organization account. The new Activity report shows a comprehensive set of changes that include: to the home page edits, members added, updated profiles, last login, new members added to groups, content added or updated, content deleted and changes to sharing settings for items.
A Credit report has also been added, which shows the number of credits used per user, per transaction and what the capability was. It uses the same capability names as the Credits by Capability table.
I've had a look at most of the changes in this update but for the full list check the What's New page.