What does the latest release of ArcGIS Enterprise bring? Here are some of the highlights…
Layers and Services
It's amazing how quickly something becomes normal and only as I reviewed the changes in this release of Enterprise, did I realise that tweaking basemaps has become my new normal. The option has been around for a while but it was only when they added the new editing experience to ArcGIS Online that I really embraced it. Launched directly from the map viewer, the editor makes it so easy; with the option to edit by layer or colour, and with an interrogation tool to find which layer a map feature belongs to. So one of the release highlights for me is the addition of the ArcGIS Vector Tile Style Editor app to Enterprise.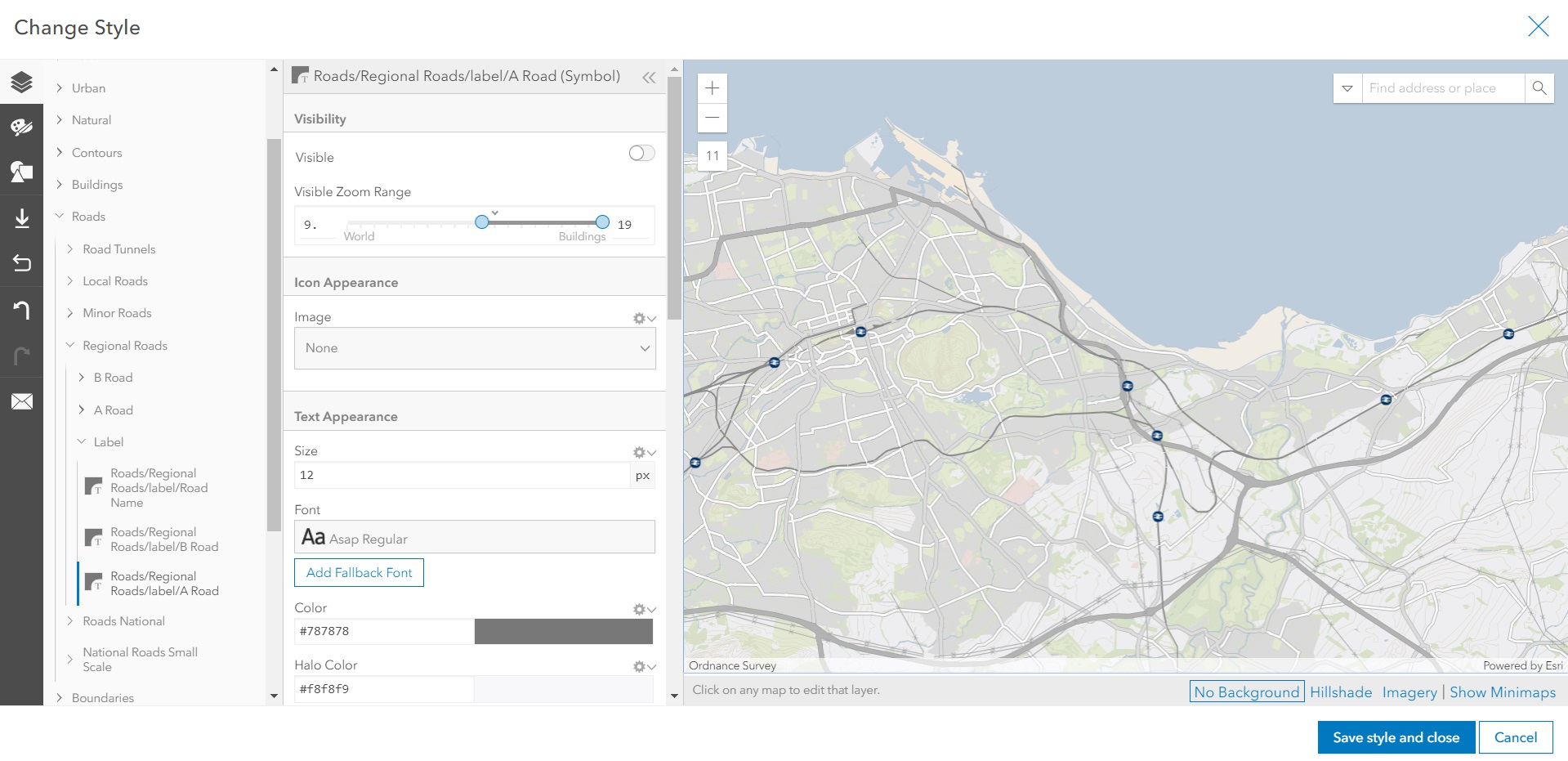 What else is new with layers? For vector tiles, there's a new workflow for replacing vector tile services and archiving older versions. Hosted feature layers are now much faster to generate and render, thanks to improvements to their output format. When you need fast, server side rendering or want to display complex symbology, hosted map image layers might be the answer. These can be published from ArcGIS Pro 2.5 and are a great way to share data in an efficient read-only form.
For Scene layers you can now use attribute based 3D extrusions which works well for building footprints. The features can also be coloured by an attribute, such as property type.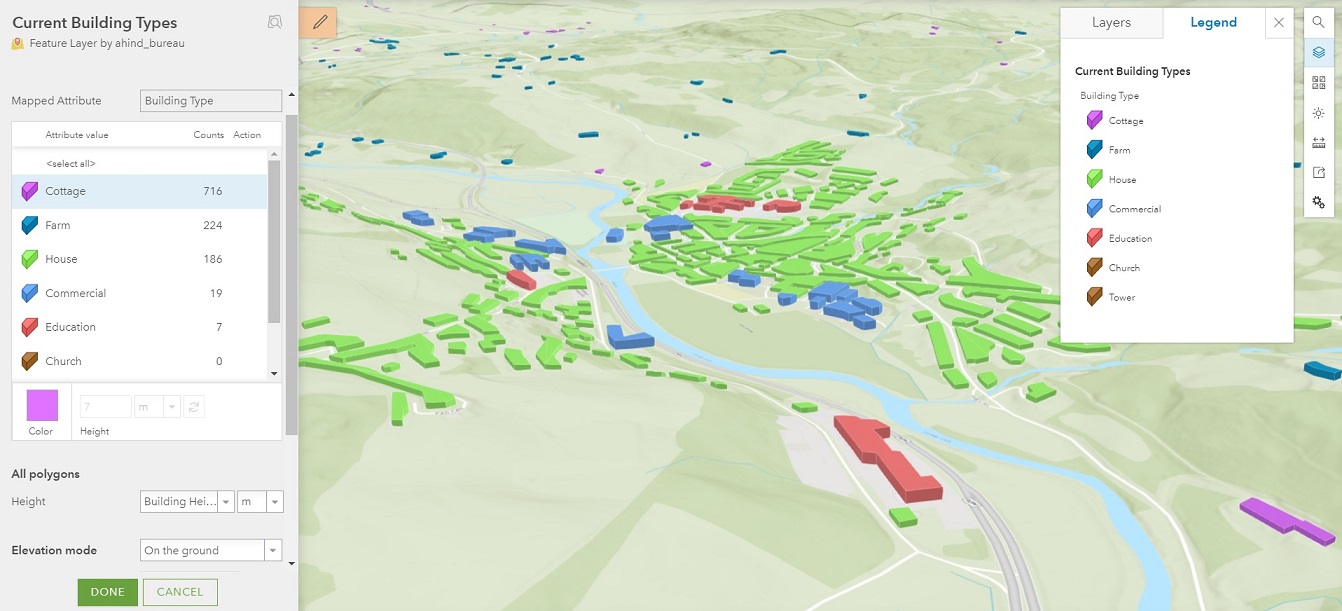 Point cloud layers now support pop-ups so you can select individual points and check properties such as their elevation. If you want to explore the full set of changes in Scene Viewer try this blog.
With map services published from ArcGIS Pro there are a couple of new map service parameters, so it's now possible to mask the layer based on a clip polygon using the clipping parameter. Not only that, but the spatial filter parameter means users can only draw/query features that meet a filter criteria.
Administration enhancements
There are several key enhancements to make administration of your Enterprise deployment easier.
Read-only Enterprise
Your Enterprise portal can be set as read-only - which means it can still be accessed and content viewed but not edited, created or deleted. This will be useful when upgrading, creating backups and making system updates.
Information Banner and Access Notice
Two new features have been added to help keep your users up to date and aware of constraints. An Information Banner displays a message as a header or footer (or both) whenever anyone accesses the Enterprise portal. This is ideal for notices such as updates or maintenance schedules, e.g. 'Advanced Notice: This Enterprise portal will be offline for maintenance between….'.
An Access Notice can be configured so that users have to accept a set of constraints before continuing. This is ideal for things like Privacy Statements or Terms of Use: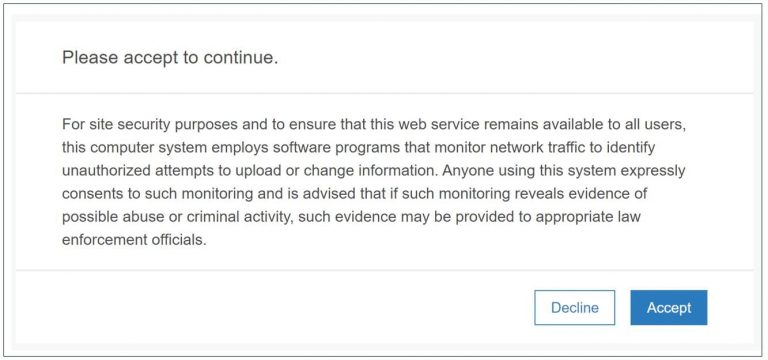 New Webhook Triggers
You might already be using webhooks to trigger email or SMS notifications for events in your portal, such as an item being added to a group. With 10.8 you can use triggers when new roles are created or deleted, or when a member roles and user types are updated. You can also subscribe to specific events across all items, groups, or users.
Enterprise Sites
Enterprise Sites has a new look with an updated user interface. The functionality has also been enhanced with the ability to clone an existing site. You can also assign site administrators on a per-site basis, which uses groups behind the scenes. Find out more here.
For a more detailed look at the new administration features take a look at this blog.
Note that 10.8 is a short-term release, meaning it will be supported for 3 years, with 1.5 years of patches. Short-term releases are only recommended for organisations updating Enterprise yearly. Later this year ArcGIS Enterprise 10.8.1 will be released and this will be a long-term release with 6 years of support and 4 years of patches.
The release also includes updates to Web AppBuilder and new Configurable App templates.
Don't forget to visit the What's New pages for the full details on this release.