Starting with Collector for ArcGIS, we have got used to using focused apps to take GIS out of the office and into the field. To support and enhance the workflows, a family of apps has grown up alongside Collector: Explorer, Survey123, Quickcapture, Workforce, Navigator and Tracker. Each fulfils a different role in field GIS workflows and this multi-app approach is covered really well in Adam Corcoran's Box Set video Unify the Office and the Field with ArcGIS.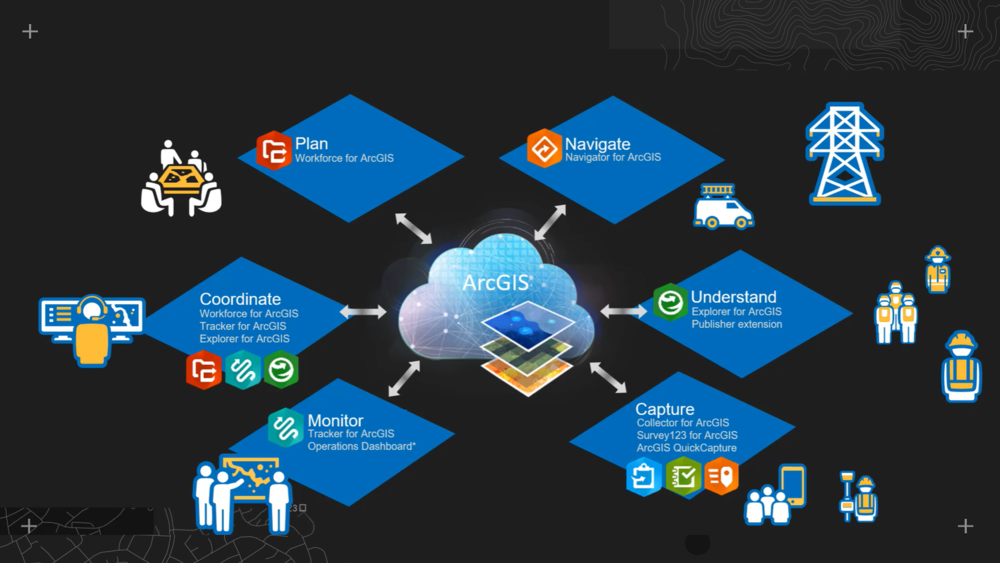 A single app is coming
All those icons make your homescreen colourful and app linking makes switching between the appropriate apps easier, but wouldn't it be easier to just have one app? You'll be able to find out soon. ArcGIS Field Maps is a new single app that will combine the following field GIS capabilities:
simple map viewing and markup

high accuracy field data collection and inspection

battery-optimised location tracking

work planning and task management

turn-by-turn navigation
Having a single app will simplify deployment, provide a single sign-in, avoid the need to switch apps and save space on the device - as it avoids data duplication. The app is being developed in three phases but will ultimately combine the capabilities of: Collector, Explorer Tracker, Workforce and Navigator. Phase one will focus on exploring maps, markup, data collection and tracking and is planned for release this autumn. The app will work with the current User Types - i.e. Viewers will only be able to explore maps and Field Workers will be able to explore maps and collect data.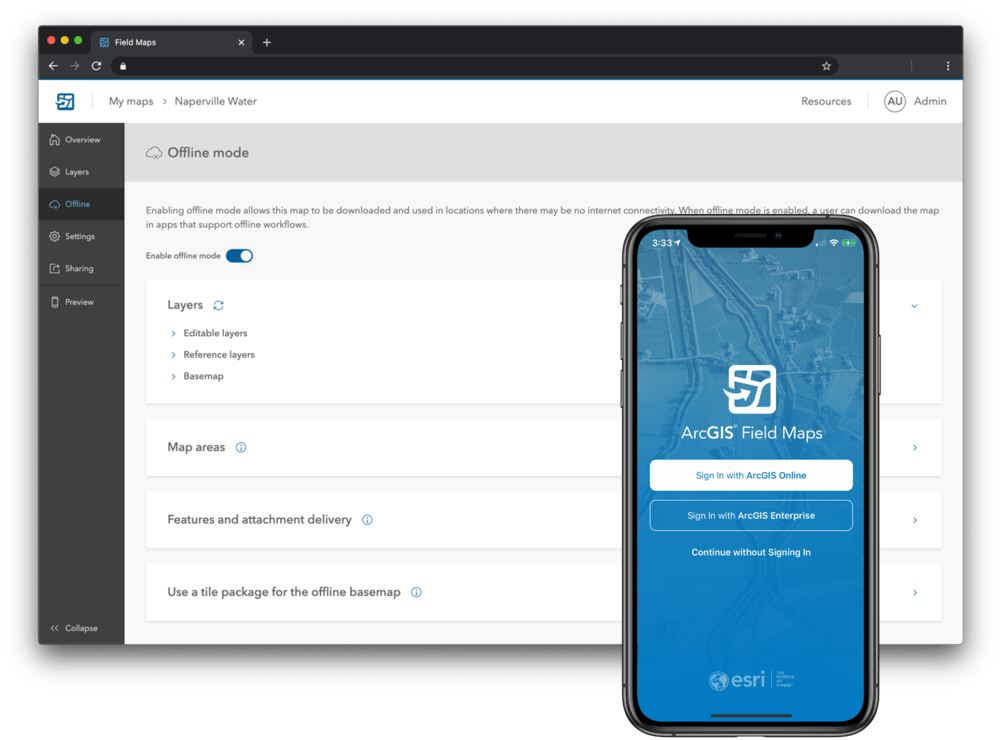 A new web app is being developed to support the configuration of maps and basemaps for ArcGIS Field Maps within your ArcGIS Online or ArcGIS Enterprise deployment. The Field Maps web app is also bringing a new option - the ability to configure smart forms for your mobile data capture workflows. These smart forms will be stored within the map and will be begin to be supported in other web apps as well as in the Field Maps app.
Were you paying close attention? Did you spot the apps that Field Apps won't ultimately replace? Survey123 and Quickcapture support distinct styles of data capture and will continue as separate apps. Field Maps will support app linking, like the other field apps, so workflows that include Survey123 or QuickCapture will still work. Although the other apps will be superseded by Field Maps, they won't be disappearing overnight and there will be lots of time to manage your transition.
Find out more about what's planned in this blog and look out for the Early Adopter program in July (now open here).