Santa comes early to ArcGIS Online and the December update took place last night. Individually the changes are modest but collectively they make for a stocking full of treats. I've spotted my favourite, maybe I'll save it until last.
The single biggest change is that ArcGIS Online now enforces the use of HTTPS. This ensures that all data is encrypted, improves confidentiality and secures sensitive data. Any layers or items still configured with an HTTP URL will no longer load, more details here.
Did you know that you have an Item Gallery as part of your user profile? With this update you can now edit your profile to choose the items that feature in your Item Gallery.
There have a been a few enhancements to 3D visualisation – including improved navigation in scenes. If you work with Building Scene Layers you can now search for individual features in your data, really handy for finding your way around a complex model. You can find out more in this blog.
If you have feature layers with attachments, the item details now shows the storage used as the Attachments Size.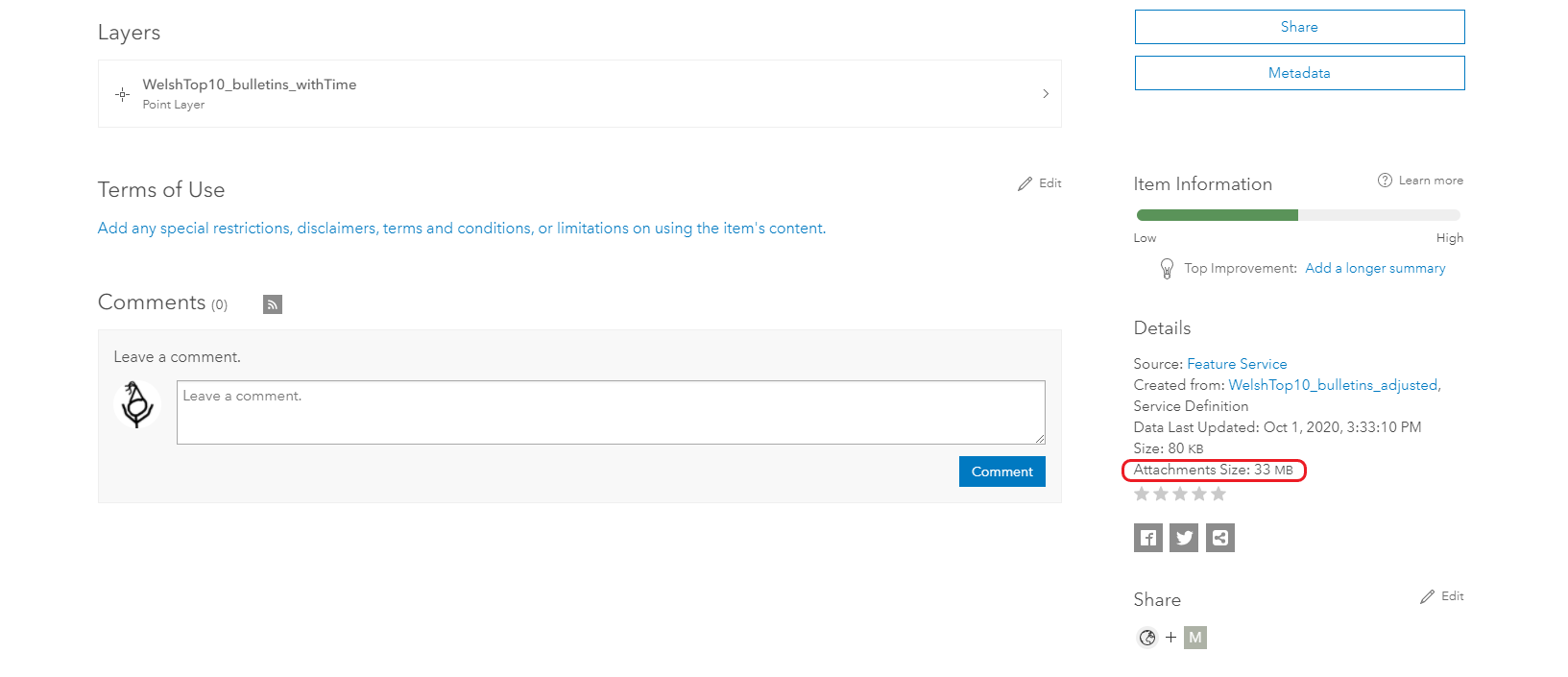 A new ArcGIS Notebooks landing page lets you view, search, and manage your notebooks. You can also open and create notebooks from the page, if you have the right privileges.
Admin options
We're a bit biased so we think all of the apps available as part of ArcGIS Online are worth having. For some of you though, there are apps that your organisation will never use or that you actively want to block use of. Admins can open a blocked app list and check or uncheck apps. A blocked apps no longer appears in the app launcher waffle.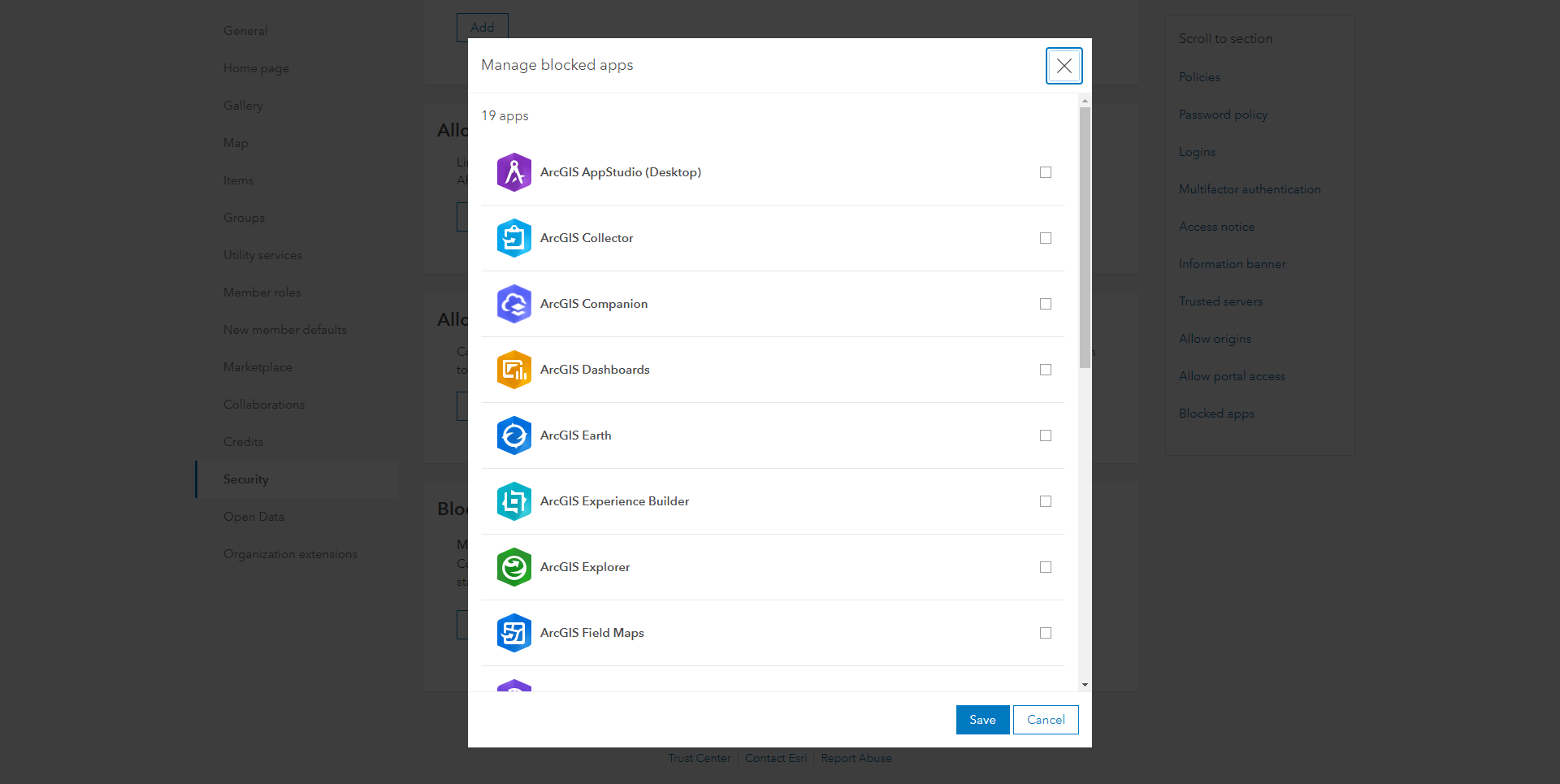 The update has added some new options to the homepage editor. For an item gallery you can now choose to show the item type and/or the summaries for the displayed items. You can also add website URL and email links in body text and item gallery summaries.
There are more improvements to the reporting tools, including a new Feature Data Store chart that can be launched from the Overview page. A new field for ArcGIS Notebooks has been added to the activity and credit reports.
Administrators can now view and manage all running notebooks via the Manage active containers window.
The one I saved
So what was my favourite? If a hosted feature layer has editable attributes you can now disable editing for individual attributes. This is done through the Data view for the layer. Switch to Fields and then click on the individual field.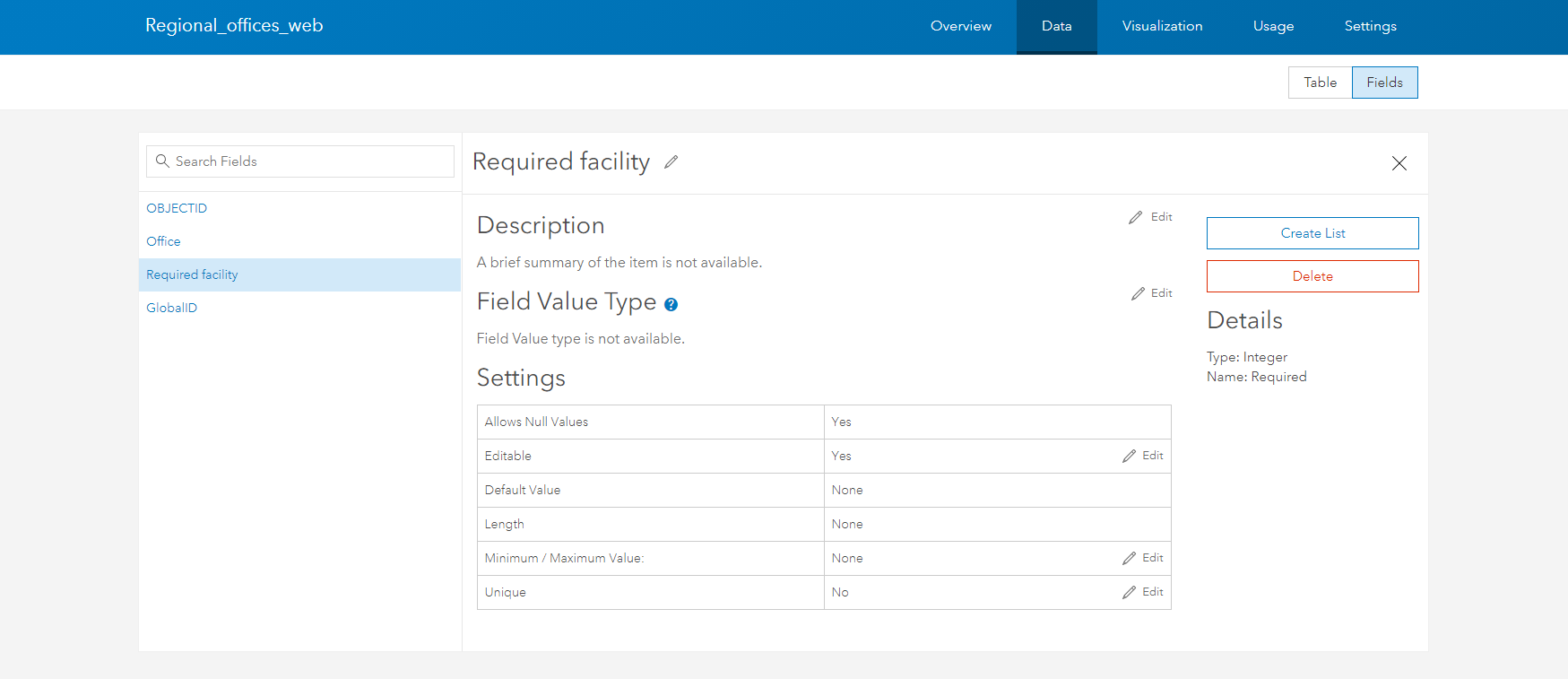 Tip: if you combine this with using a hosted feature view you can stop users from editing a field that is then set by a data manager as part of the QA process or by a batch update using Arcade to calculate the value.
Check the full list of updates in the What's New page.