My last blog concentrated on why we built Sweet for ArcGIS and what it does, you can check it out here. Since then, we've been busy making our Esri UK boxset sessions and getting lined up for our next release. In this blog I'm going to be pointing you to some helpful resources we recommend to everyone when they are first venturing into the world of making Sweet apps.
Videos
We're on YouTube and even better have our own YouTube playlist, where we collate some of our favourite Sweet videos. We have short snappy intro videos, interviews with Ordnance Survey and Homes England on how they use Sweet, as well as our webinars - which have lots of demos.
I would recommend checking out the Esri UK sweet overview video first, it's only two minutes long. If you're looking for examples of Sweet I'd check out our webinar Editing Reimagined. This is a bit longer at just a touch over 40 minutes but gives plenty of examples of how Sweet can be configured to tackle all types of editing workflows, one you can enjoy with a cup of tea and a biscuit.
However, if you're looking for a 15 minute session on what Sweet is and how you can begin building your own Sweet for ArcGIS applications check out our Esri UK boxset sessions here.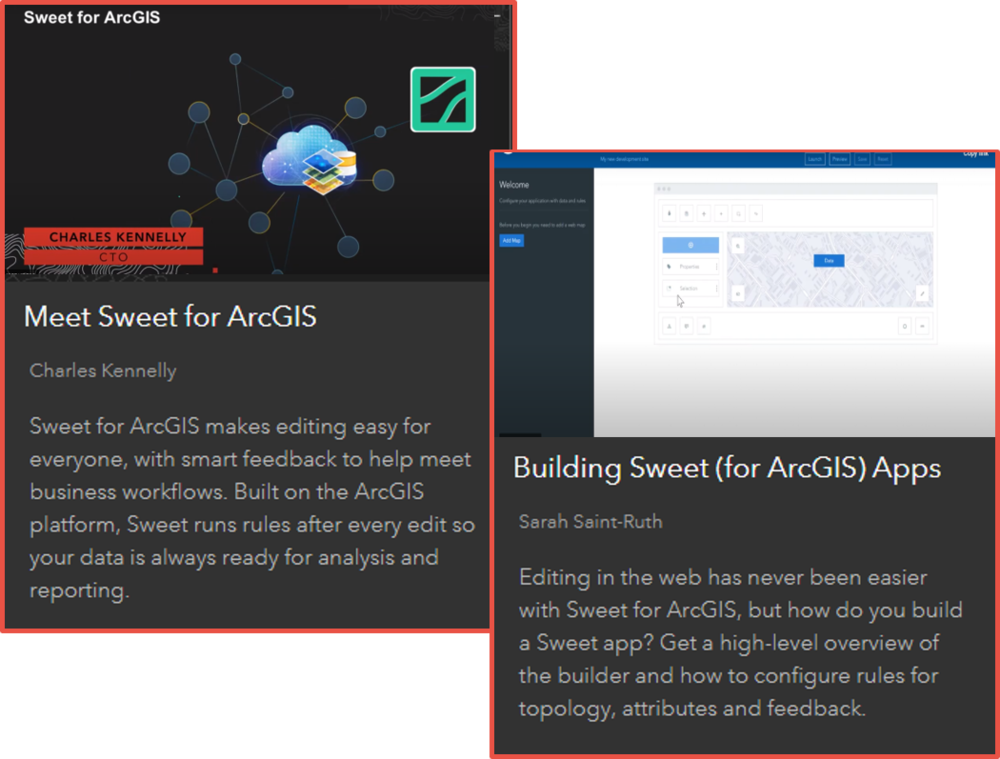 Sweet Tutorials
Next we have Sweet for ArcGIS Quick Start tutorials. These come with the Sweet for ArcGIS builder. Right now, we have two tutorials: Development Planning and Boundary.
These tutorials tackle topics from how to configure optimal data schema's, to providing live feedback on a map.
Arcade
Arcade helps you extend your Sweet applications to include attribute rules, dynamic feedback, and trigger actions to name just a few places it can be added. It's an area I always encourage people who are starting out with Sweet to spend some time upskilling on. I'd recommend taking a look at the Arcade Learn Path, which has lots of great resources to get familiarised with Arcade.
Next, your best friend is going to be the Arcade help pages. These pages have everything you need, guides, function reference, playground and lots of helpful links to blogs and videos.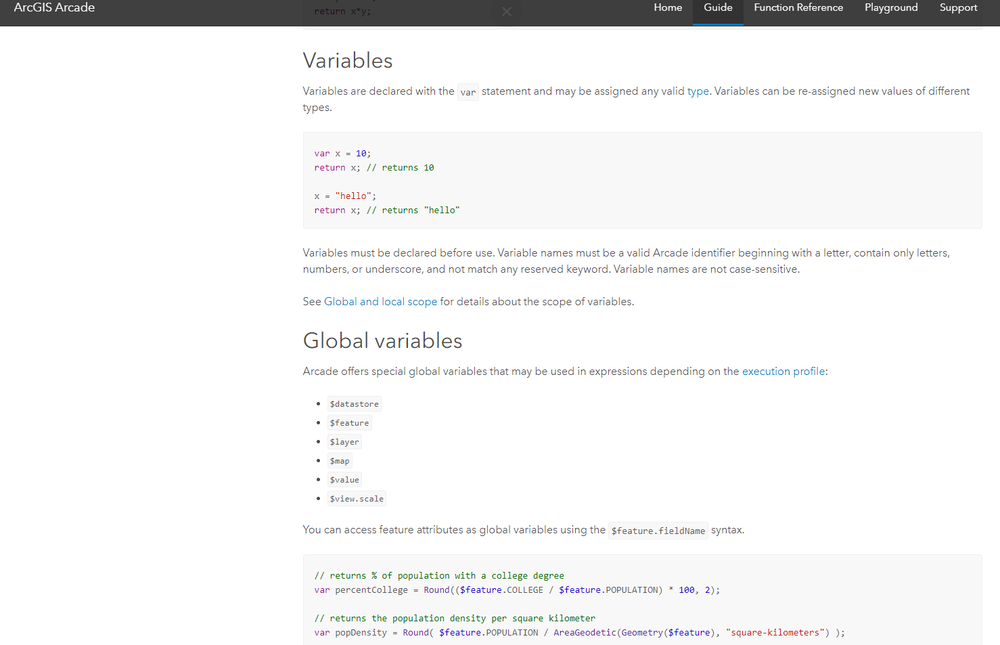 To be honest I would recommend looking at Arcade whether you end up using Sweet or not, as its use is becoming more adopted throughout the platform.
Help pages
Our help pages help you get started, manage and deploy Sweet applications. They also include the release notes and FAQ's.
I hope you enjoy building Sweet apps and if you want to keep posted on our latest and greatest resources check out the Sweet for ArcGIS website and resources section.
Happy editing!