It's always exciting when a new app comes to the platform, particularly when it promises the functionality of five existing apps merged into one neatly packaged mobile app. If you hadn't gathered from the title, the new app is called ArcGIS Field Maps. In this blog, I'll outline the functionality of Field Maps, what benefit it carries and how that's going to impact the platform. Buckle up.
The first thing to note is that Field Maps is a two-parter. It comes as both a mobile and web app, so you can use it in the field or back in the office on your computer. The full details of it's features can be found on this informative blog.
Let's start with the mobile app
Currently, there are a variety of different mobile apps (eight in total) and if you're an avid user of all of them, you'd have to download eight apps, log in eight times and download eight offline map extents. That's eight lots of hassle you probably don't need.
Enter Field Maps, which combines five of these apps into one. The functionality from Explorer, Collector, Tracker, Workforce and Navigator will all be merged into an easy to use app.

If you've been using ArcGIS Collector and/or ArcGIS Explorer you'll find the app very familiar. Look out for the differences though. If you've logged in with a Field User, Creator or Professional user type you'll get the full set of options to create and edit features, as you would with Collector.
Don't forget to change the Units in your Profile if you want to go metric.
The mark-up options, that were only in Explorer, are great for sharing ad-hoc notes for colleagues. This is now available to all app users, though view only users are limited to sharing their mark up as an image.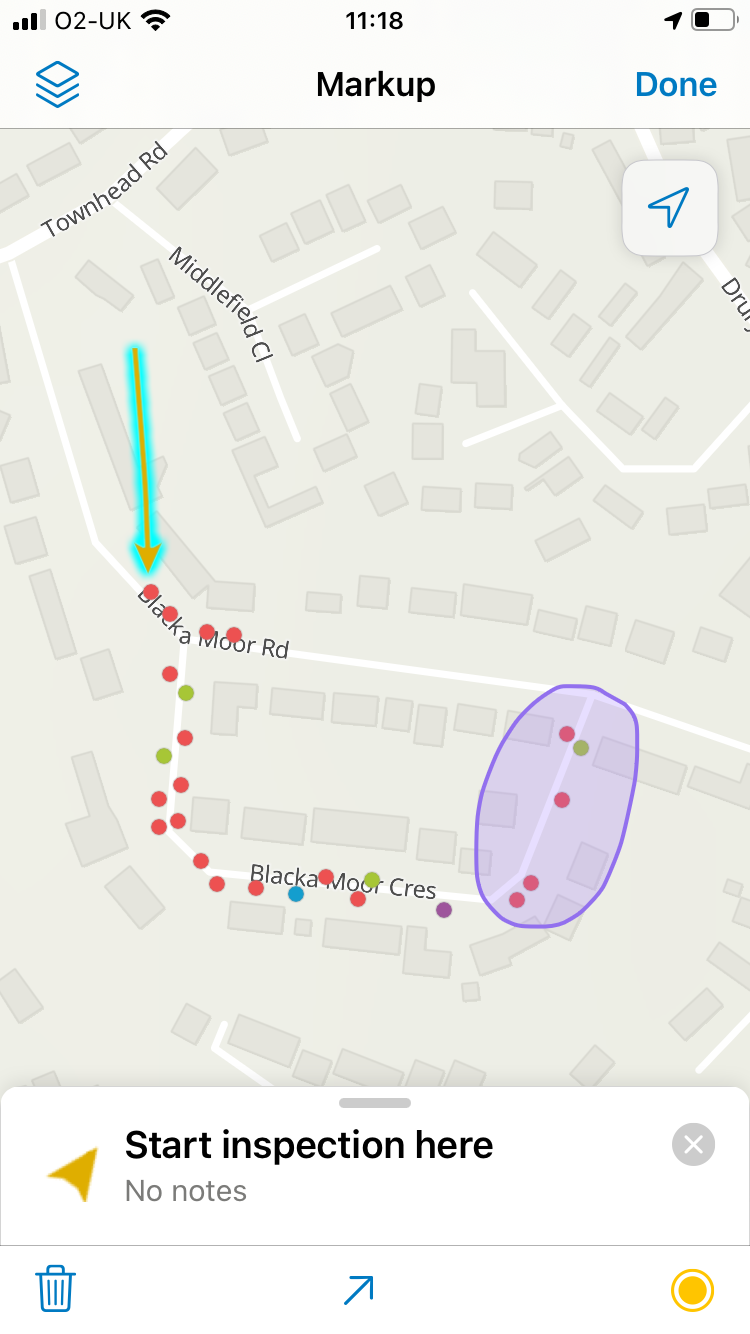 If you have a license for ArcGIS Tracker, you can activate tracking using the slider in the Maps view. In the map view, you check if tracking is active by looking for the track icon on the GPS info bar. Use the Layers tool to switch your tracks on or off.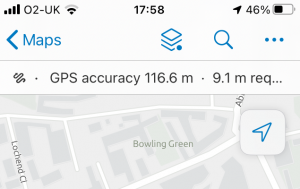 This blog by Esri gives you five ideas and challenges to ease yourself into the new Field Maps.
The web app…
Built to be used on a desktop, it's designed to have functionality that manages your field users. It allows you to configure and deploy maps to specific users, manage offline content and create smart forms.
Smart Forms capability is one of the big changes that is coming to the data capture experience in Field Maps. Although it isn't released yet, you can use the beta version of the Field Maps web app, in ArcGIS Online to set some of the options up. If you are keen to try it out please use a test project and you may then need to use the Map Viewer Beta to open the project web map in ArcGIS Online. The introduction of conditional visibility of fields is especially welcome if you are using a smaller screen.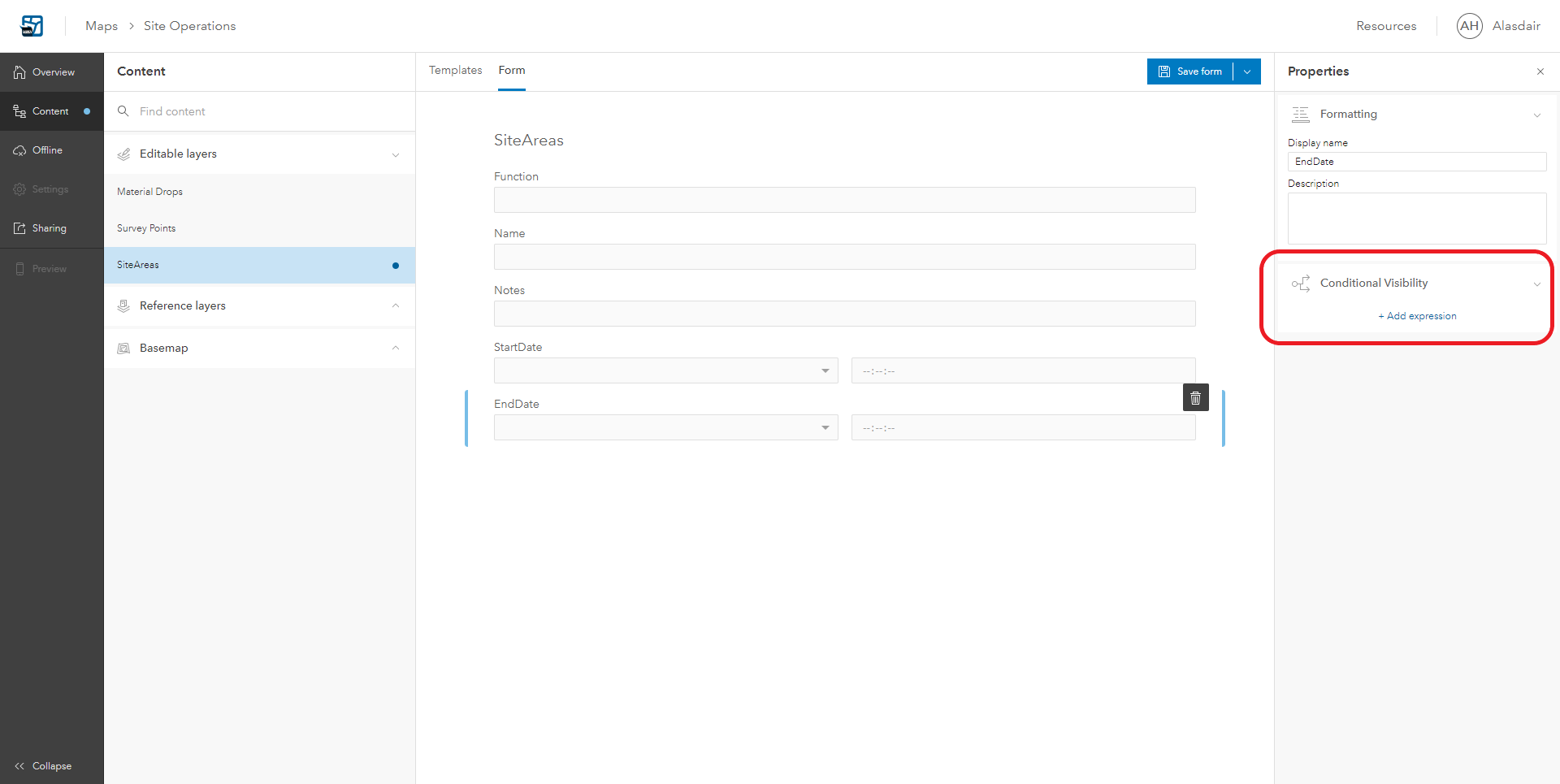 Another feature that helps manage screen space are form groups for attributes seen below in the mobile app.
So when can we get our hands on it?
Great question. Now… Field Maps is being released in three phases, gradually introducing more functionality with each release, and Phase 1 of the mobile app is out now. This is much more efficient to explain through a visual, see my snazzy (UK adapted) flow chart below.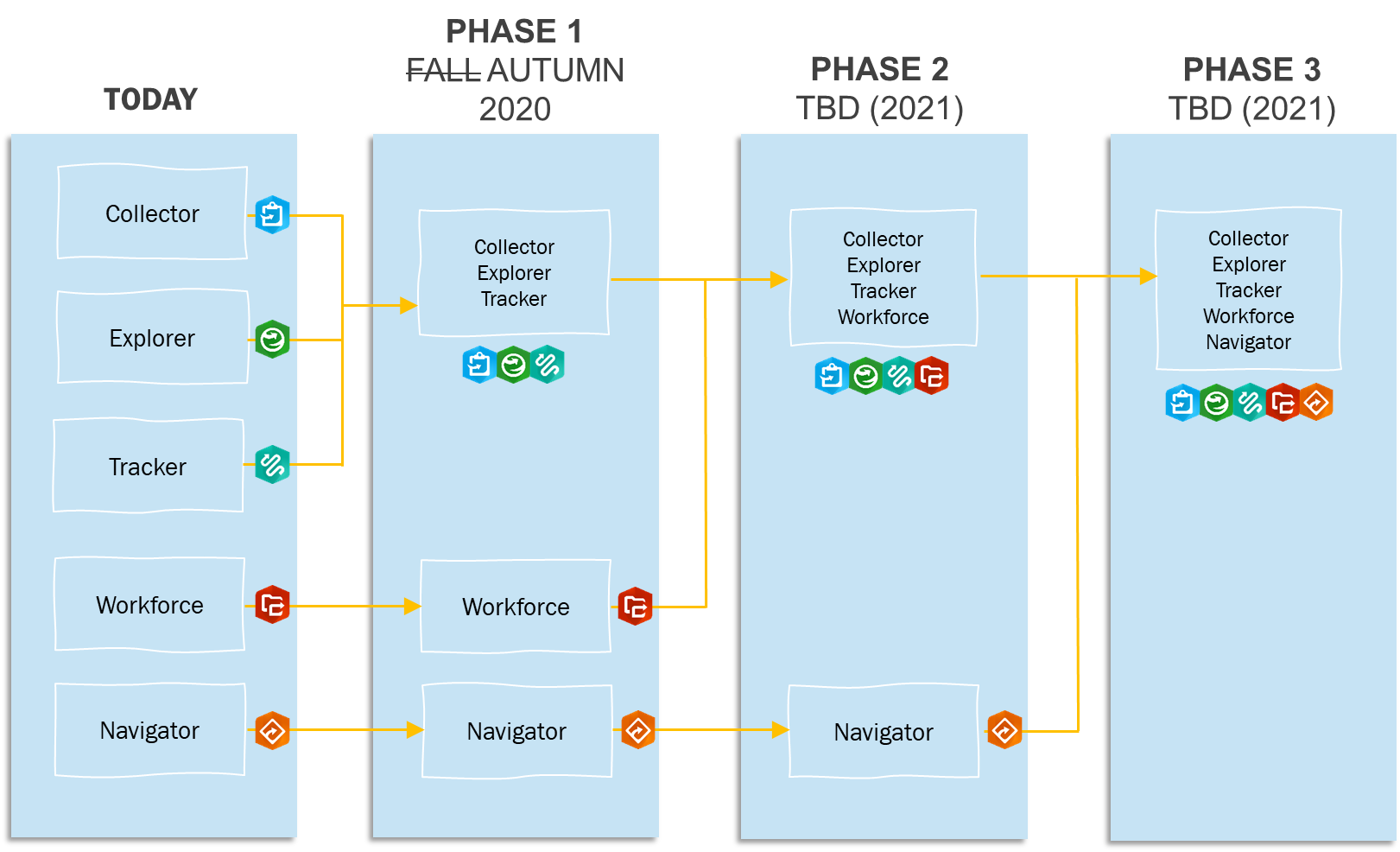 The Web App version of Field Maps has just been released into Public Beta and the full version available towards the end of the year (December 2020).
A few Q and A's to iron out the questions you're probably thinking…
Q: Does this new app take away any functionality that was previously available?
A: No! Esri are planning for feature parity between Field Maps and the apps that it is replacing along with exciting new features.
Q: What happens to existing field apps?
A: When an app has been incorporated into the Field Maps according to the phases, Esri will stop development on the original app (phase I will include Collector, Explorer, and Tracker) and review it's lifecycle. The current apps will ultimately be removed from the app store.
Q: How does this affect licensing and pricing?
A: The short answer is that it does not. ArcGIS Field Maps does not have any additional license fee and will honour all current user types and their privileges. If you sign in with a Viewer user type, you'll see a list of maps you can open but not edit. If you sign in with a Field Worker user type, you'll be able to edit maps that support updates. If you sign in with a Viewer user type and the member has been assigned a Tracker premium add-on license, then they can track.
If you're looking to migrate over to Field Maps, this blog may be of use to guide you through the process. Otherwise, I hope that gives you a nice introduction to Field Maps!