Last year we launched the Phase 1 Habitat app. This template for Sweet for ArcGIS helps to create accurate Phase 1 Habitat Surveys (P1HS) in a web browser. We've been working hard behind the scenes and are now excited to announce a new and improved Phase 1 Habitat Survey app, built on the newest version of Sweet. You'll still be able to collect P1HS data, but we've added lots of new snazzy features!
Our StoryMap goes through those features in more detail, but here are some of my highlights…
A New Look and Feel
The first big change you'll see is the fresh new look when you open the app. You can still do all the same things as before, but it's now more modern.   It's easier to use too, for example, tool names are hidden in the app unless you go into your settings and turn them on if you want.
Add Images
You can put away physical paper copies when you're out collecting in the field, as now you can add plan images to your map! Whether your images show land access routes or are previous paper surveys, you can add these images to your map, resize them, and even save them for later.
Add Reference Layers
But what about adding additional layers? Through the layers panel, you can now search and add any feature service accessible to your ArcGIS account to your map. You can then use the layer to copy and paste from, snap to, or as visual reference when creating your features.
Filter your Features
We know Phase 1 surveys come with so many different habitats to create, so to save you time scrolling we've introduced feature filtering when choosing which type of feature to create. Just type in the feature you're looking for and the list will change to show the features that match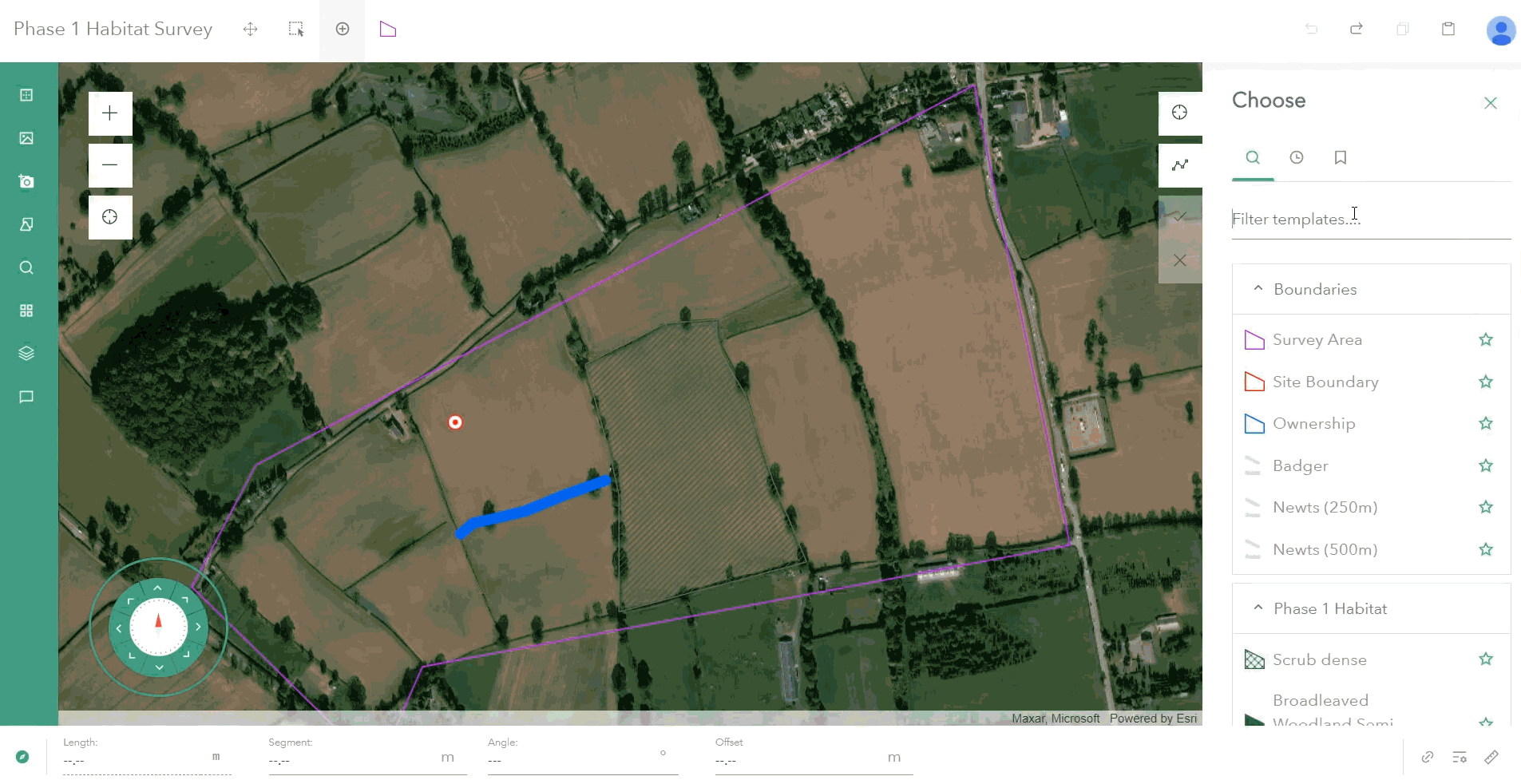 your search.
As well as filtering, you can also favourite certain features, so they are always at the top of your feature list when working on your survey.
Save Environments
Finally, you can also save your app environments. This includes:
Layer settings,
Map extent,
Snapping config,
Selection config, and
Measurements modes.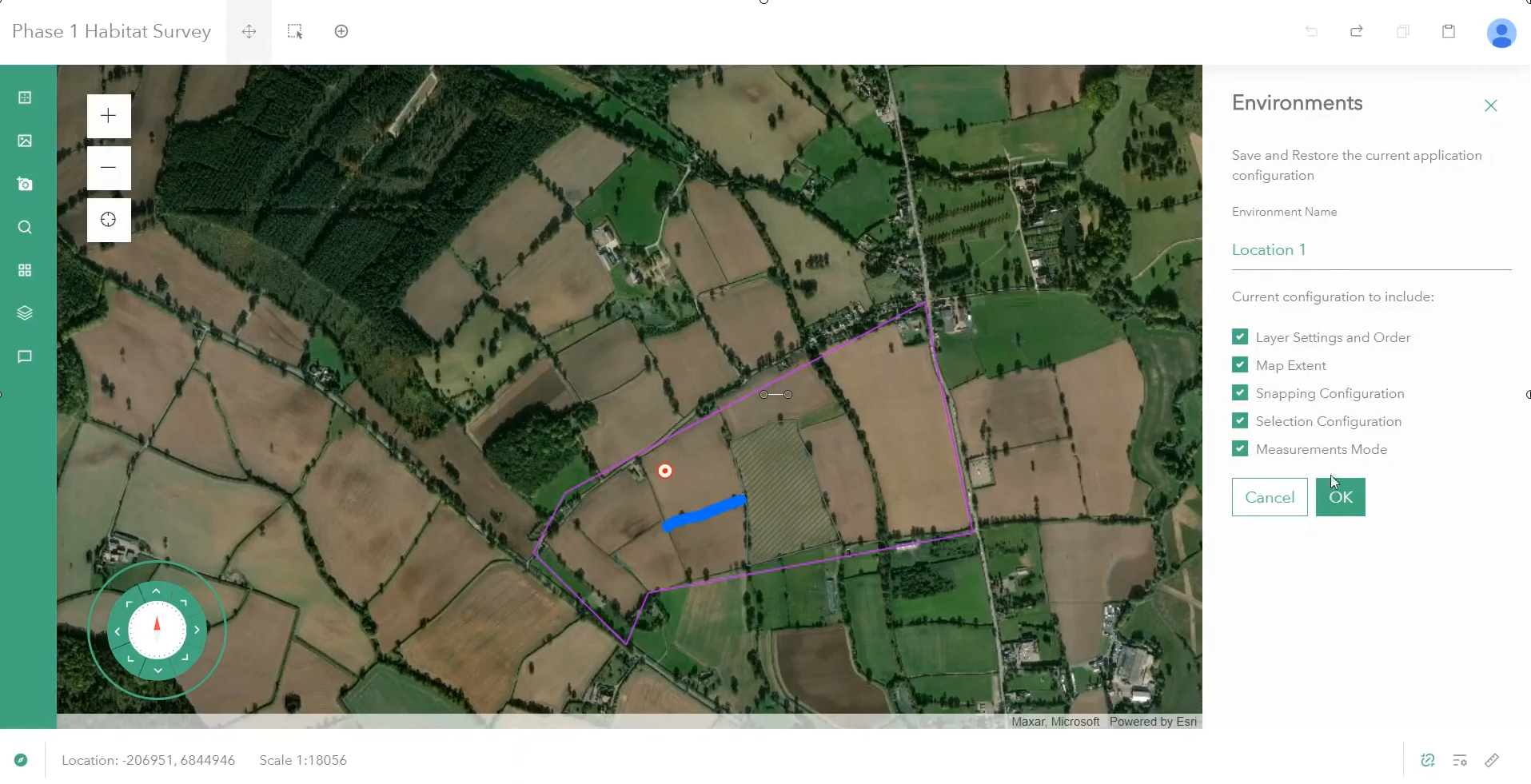 You can start where you left off when spending multiple days at one site. It takes seconds to save your environments, and seconds to load it the next day!
Want to use this Phase 1 Habitat Template for Sweet?
If you're interested in getting your hands on our new template, send an email to your account manager asking for more information. They will help you understand how our new template can support you, help get you access to a trial, and send you support resources to get started.
Update your current Phase 1 Habitat Survey Template?
If you're currently using the original Phase 1 template, we've made sure the transition is as easy as possible. Here is a step by step guide on how to take the data you've already collected and add it into the new and improved template.
If there are any other questions, please let us know, we'd be more than happy to answer them.
Happy surveying!