Winter is coming, and so is the next Sweet for ArcGIS release. The team have been busier than ever adding lots of new features to make your editing experience better than ever. So take five minutes to get cozy, get some snacks, and check them out below! 
Sweet for the Field
We're bringing a whole new look to editing in the field.
GNSS/GPS Integration
Our Sweet offline app can now integrate with your GNSS/GPS enabled devices, allowing you to collect data with complete precision and accuracy. To support this integration, user's will be able to: 
configure custom profiles for that device,

 

manage the connection through the built-in log information,

 

configure the minimum capture accuracy for collecting data via geolocation,

 

and enable capture averaging for each point you add to your map.

 
Please note that Bluetooth GPS/GNSS devices are only supported on Windows and Android at this release. We are working to provide support on iOS in a future release.
Assignments
Want to enable further oversight with where your field users collect data? Sweet now allows for integration with assignment schemas, like the ones created using ArcGIS Workforce. Assignments are essentially features in a feature service that represent a task assignment and its location. You'll be able to set editors assignments, and preconfigure where you want them to collect and edit data.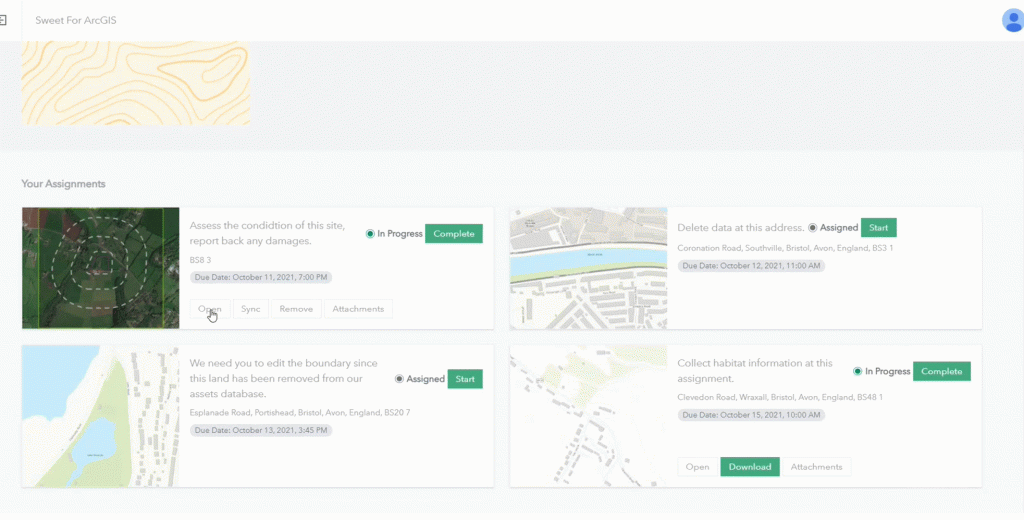 The iOS and Android apps should become available to download a few days after this release date. If you haven't been offered a download for version 8 after two weeks, then please contact Esri UK Technical Support. If you aren't sure about how to download Sweet, take a look at our help pages here.   
Theme Creator
In addition to the above, we're now introducing the ability to create custom themes for your Sweet apps. Custom themes ensure every Sweet app meets the branding standards of your organisation. You can create a new theme using the preset standards, or if necessary, you can select each panel and font colour to change them yourself. 
UI Refresh
You might have noticed Sweet looks snazzier at this release. This is because we've refreshed our UI to make it cleaner and quicker to use. You can view this refresh across both the client apps in the web, and in our Fields apps.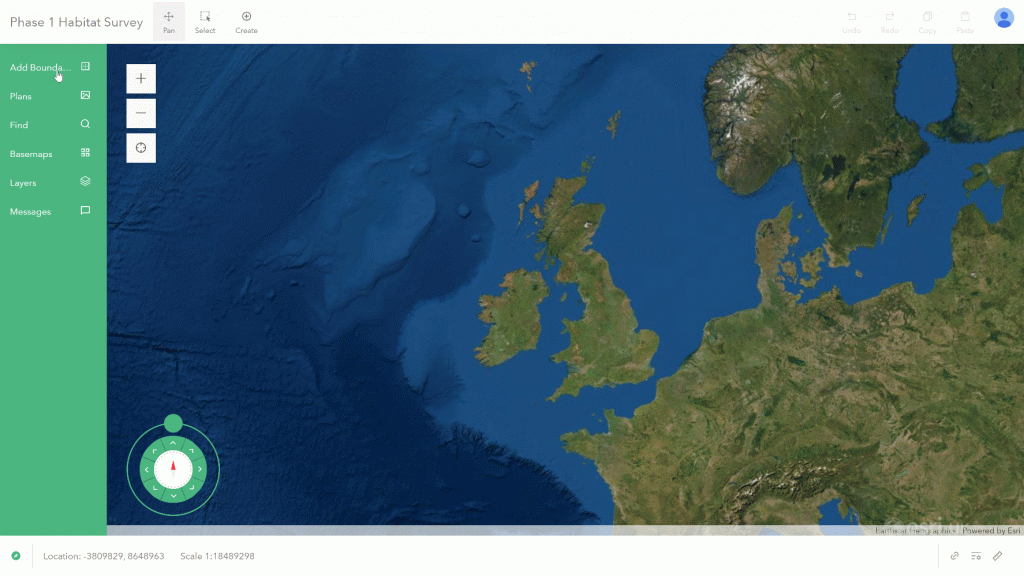 As always, these are the headline features refreshed, you can read our full list of enhancements on our What's New page.