Sweet for ArcGIS help's user's capture and edit data accurately thanks to it's built-in quality checks. But did you know you can take that very same app out in the field on any tablet device (Windows/iOS/Android)?
Whether you're connected to the internet, or using a high accuracy GNSS receiver, you can apply edits and get feedback on your data, just as if you were editing at a computer.
What can Sweet do?
Data collected out in the field typically needs quality assurance (QA) time to ensure it's ready for use. By editing using Sweet, you ensure your data is valid at that point of entry due to Sweet's ability to create built in quality checks. Sweet can validate topology, attribute information, layer connectivity, and create more complex rules with its built-in rule engine. These rules can be completely tailored to suit your business logic, saving your organisation time, money, and further resource.
In addition, Sweet offers users dynamic visual feedback as edits are being made, allowing editors full context to make the decisions that best impact their data. Just take a look at the UK Centre for Ecology and Hydrology. They've been using Sweet to collect data for their countryside surveys, collecting data within a complex data model with relationships and linear referenced information. The app has allowed them to recruit field surveyors who aren't GIS professionals to collect data, to a higher quality than possible with other applications they have used previously.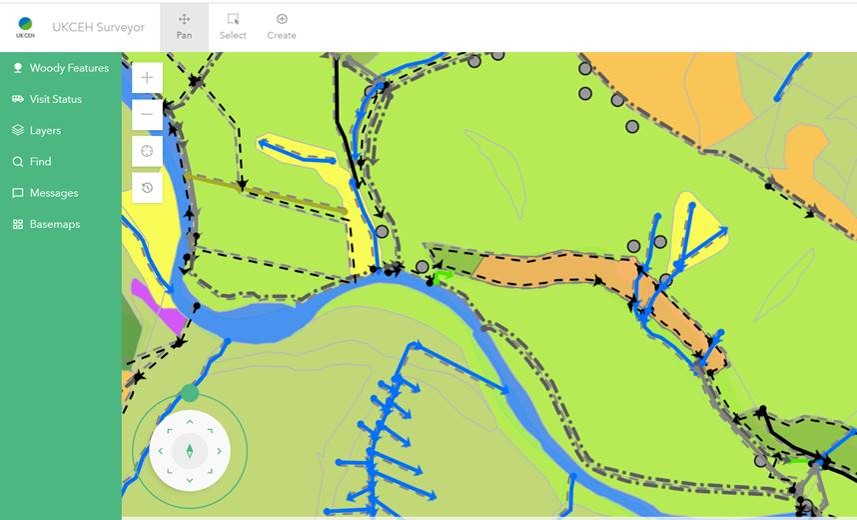 Where does Sweet fit in the ArcGIS System?
Sweet for ArcGIS works alongside the other Esri field apps to support the collection and editing of data, but additionally can validate the data at that point of entry thanks to its rule-based editing engine.
Sweet for ArcGIS is also part of the ArcGIS system, meaning the data you collect and edit is available immediately for further use or analysis across other Esri applications.
If you're interested in learning more about Sweet, you can register for our webinar Smarter data collection with ArcGIS to see it in action!
If you like what you see, you can take out a trial through our Marketplace listing. We also offer a training course for Sweet if you're interested in learning how to maximise Sweets functionality to suit your business needs.
Happy editing!