QuickCapture is Esri's solution for rapid data collection within the field. It provides a streamlined experience for making quick, on the fly field recordings at the click of a big button. Most field workers loathe the experience of doing field notes on paper in the rain (especially in Ireland!). Does your team need to constantly exit a vehicle to make notes? Do they handle too many files? Quick, download QuickCapture!
This post looks at the progress of QuickCapture in the last year, as well as features from the recent release of QuickCapture 1.7.
QuickCapture App enhancements
Share projects with the public: if you are using ArcGIS Hub Premium. Projects shared publicly, can be downloaded into the mobile app without any login requirements. Your project can be shared via link or QR code, so you can share via social media and through notice boards. From counting caterpillars to managing litter pickups, QuickCapture will do it all.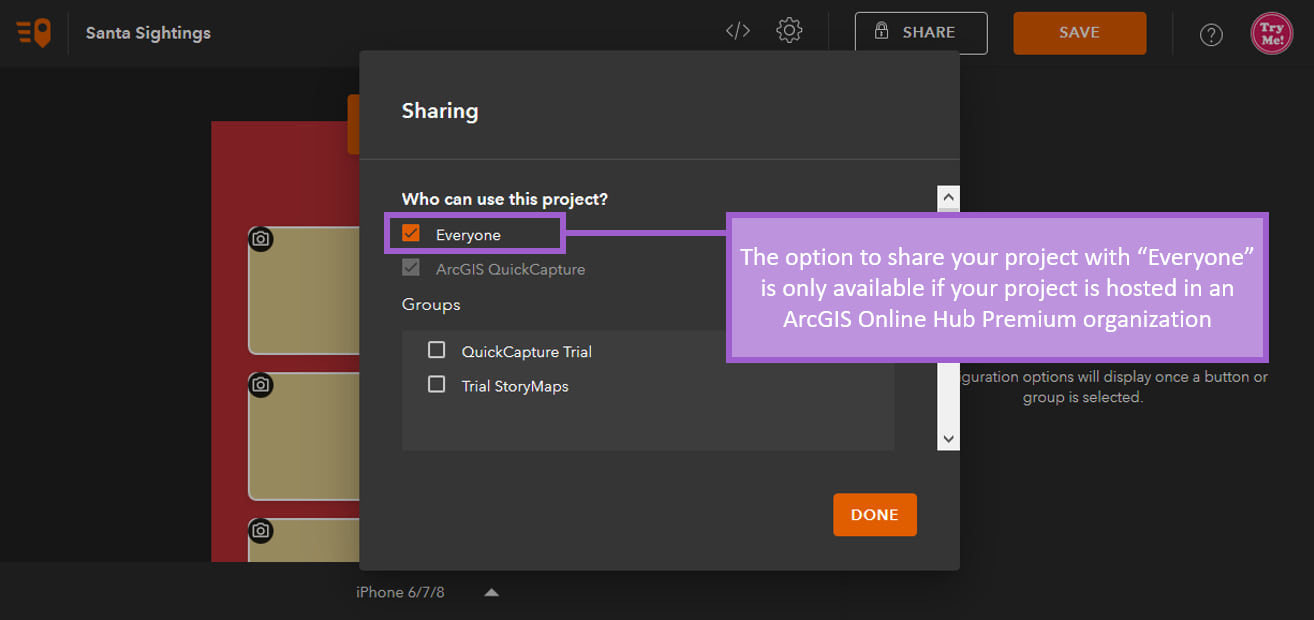 Templates: now allow you to select from a range of predesigned templates for your project. You can also create your own templates for use within your organization
Send instantly with Integromat support: for when capturing data on the fly is not enough. Through support for Integromat you can produce powerful workflows and automation solutions, letting you weave in apps and services. SMS and email notifications can be triggered when data from QuickCapture is sent. Data can be copied into external databases and spreadsheets, letting your data be automatically transferred in an instant. This will be extremely useful for those in emergency services who need SMS messages to be sent quickly to call centres. It also allows you to integrate ArcGIS Workforce to generate new assignments when new service requests are made.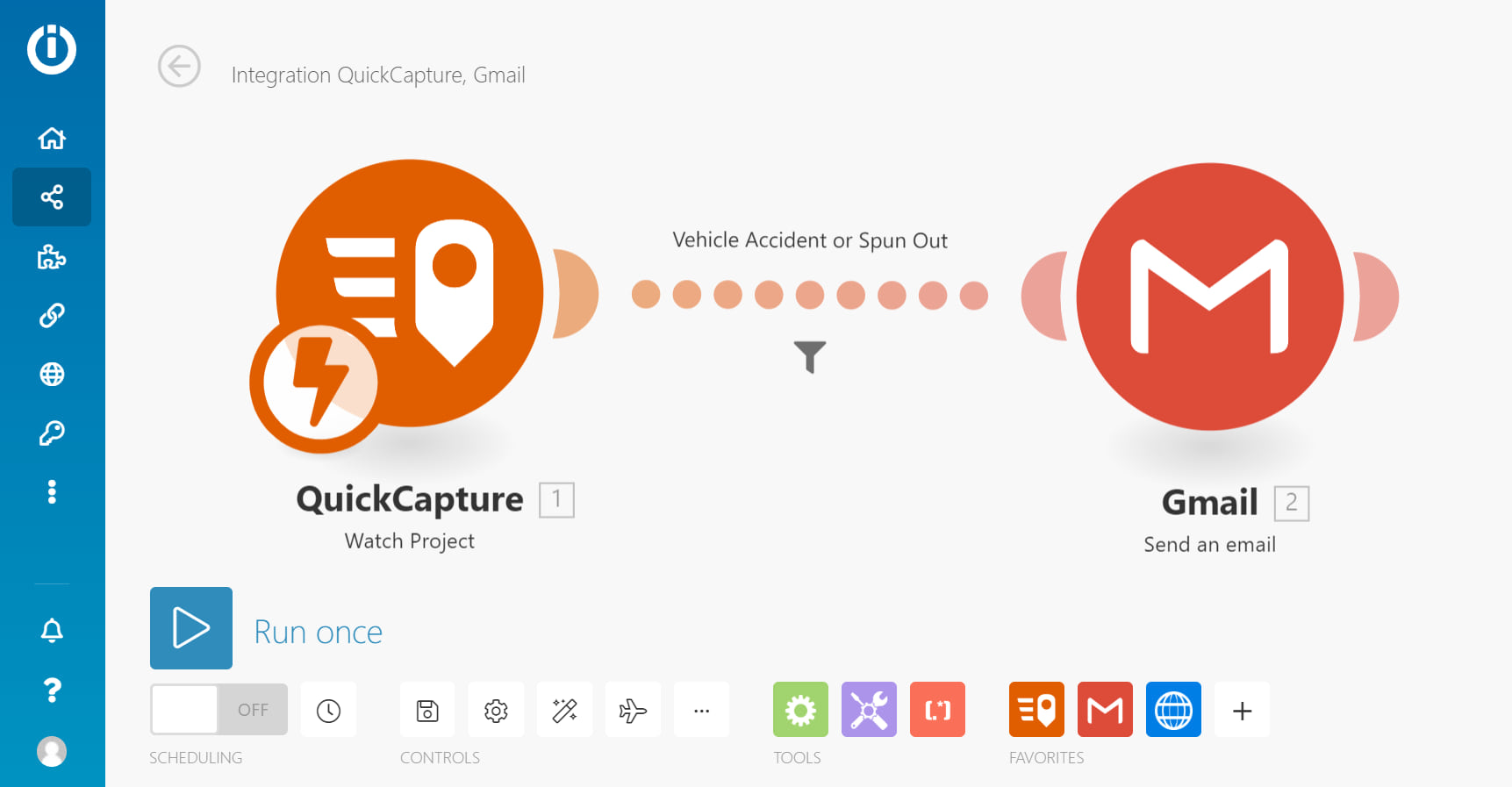 Project and Layer copying: which was a highly requested feature, lets you make copies of your project and individual layers for use in other projects. Great for those who want to conduct 200 different butterfly surveys!
Simulate locations: on the mobile app, making the app easier to present for training and doing test runs. With Covid-19 and lockdowns it can be hard to get out to collect data and test your app. To learn more about doing this, check this blog post.
Oriented Imagery: came with the release of 1.7, and allows photos taken through QuickCapture to be recorded with a georeferenced field of view which can be plotted into a web map.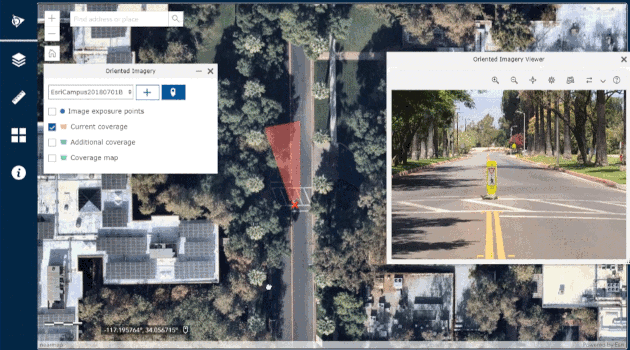 Integration with Drone2Map: Points can now be plotted based on a drone's position.
UI Changes
Bigger buttons: have been been added in case a big button needs to be even bigger.
User Inputs: have been added for when a simple "it's here" isn't quite enough. You can let your users categorize observations and provide counts when creating new data.
Continuous mode point features: let's you create points at regular intervals with the touch of a button. This feature is perfect for those wanting to capture continuous features such as pipelines or road surfaces
Photos: can now be made a requirement for your workforce and QuickCapture can automatically process these to specific resolutions.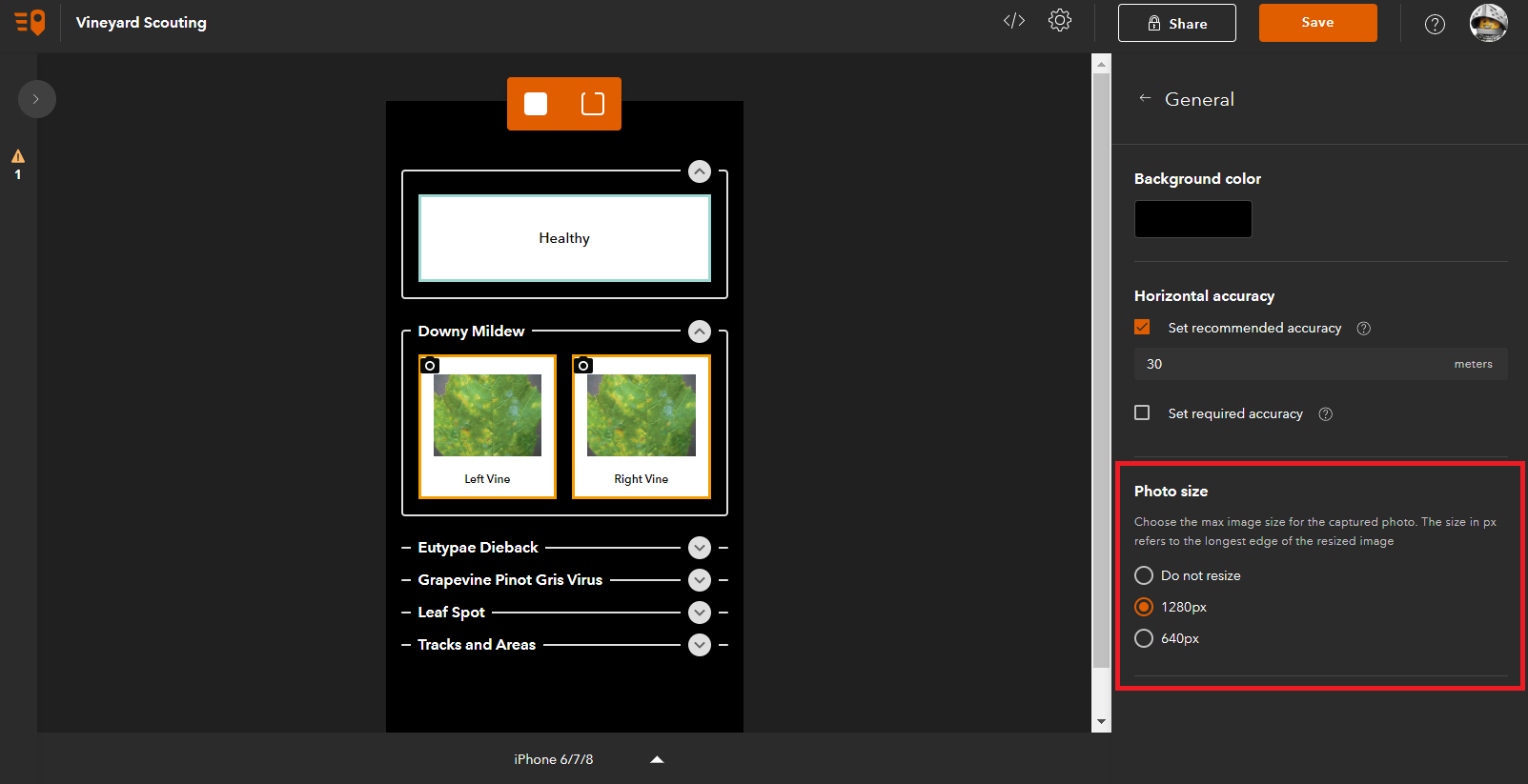 Error Messages: for when we make design mistakes on the first go. The Messages Window will highlight any inconsistency within design or attribute logic. For example, duplicate labels or buttons not assigned to edit a layer.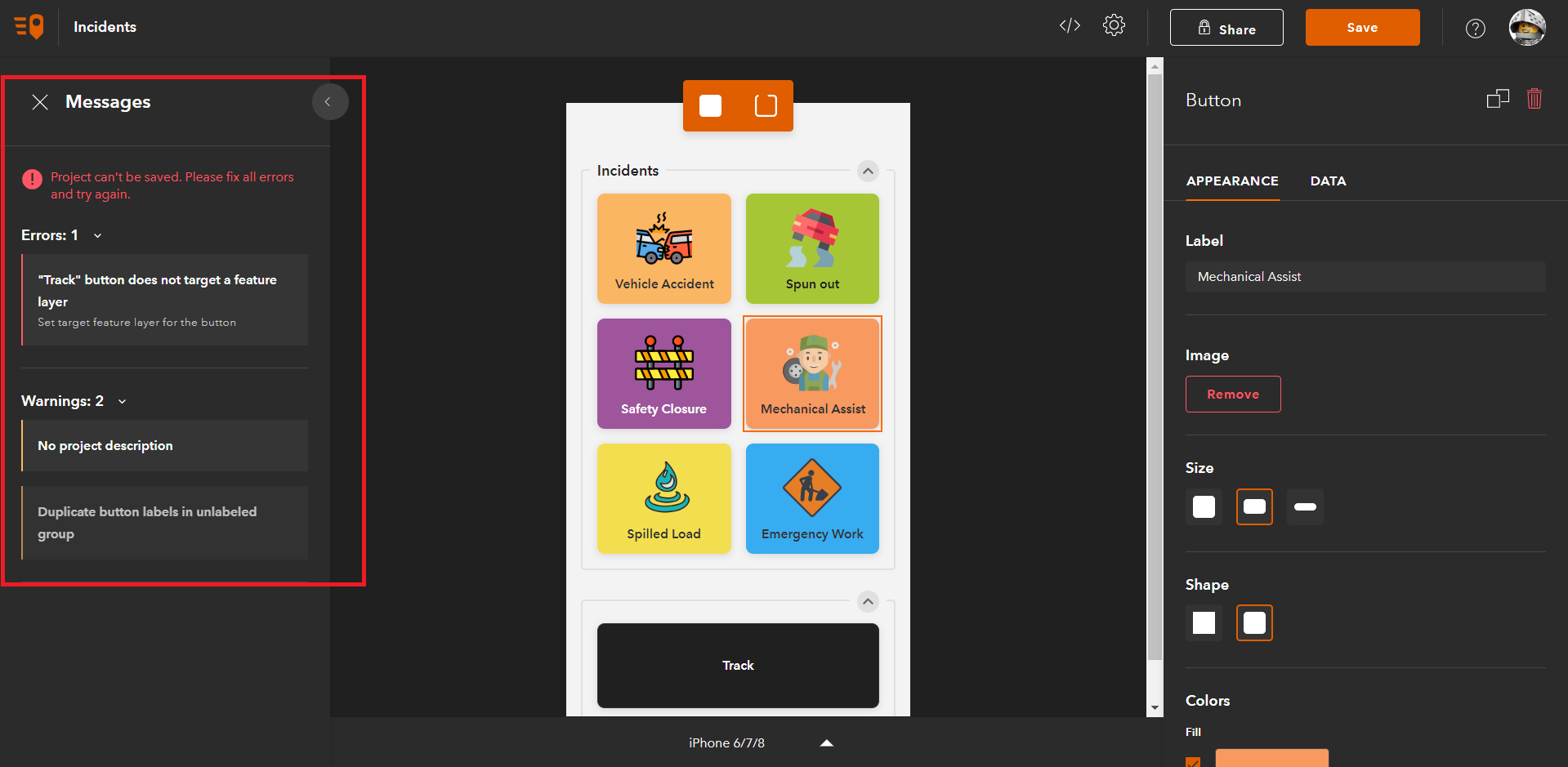 Miscellaneous Changes
Button Links: for those constantly flicking between web pages and apps. We can now assign buttons to open web links. Template buttons also exist for other Esri apps such as Survey123. This is ideal for creating attributes for a singular feature that needs extra detail, such as a broken fence post. For instructions about making app links check out this topic.
Developers: can now use the source code for QuickCapture, with updates for every release, letting you further tailor the app towards your organisation.
Configurable Maps: can now be used for new QuickCapture projects, with maps from your organisation or from a range of free basemaps. This is even possible if offline because let's face it we rarely have good internet in the field.
Side by side: lets you view your map with your buttons panelled to the side allowing you to gain a wider awareness of features around you, helping fieldworkers avoid duplicating features captured by others.
App size reduction: from 74Mb to 48Mb while adding more features!
Faster data uploads: mean no more waiting for data to sync!
AppConfig support: lets you auto-configure the URL of your ArcGIS Enterprise portal with the AppConfig file.
Share projects easily: now that QuickCapture projects can be shared via a link or QR code. Security is still the same as ArcGIS Online and so users will need to login.
See what else has changed in the What's New or follow the links to get QuickCapture quick!