Respond effectively to COVID-19 using authoritative, up-to-date data you can trust with absolute certainty 
These are undeniably uncertain times. The emergence and rapid global spread of the COVID-19 virus has led to unprecedented social distancing measures, placed the healthcare and voluntary sector under immense pressure and forced businesses and emergency services to embrace entirely new ways of working. It is difficult to anticipate when the crisis will abate, how a gradual relaxation of the current restrictions will be implemented and when, or even if, life will return to the way it was before.   
Almost every day, changes are occurring that affect everyone and every organisation. When we tune in to the British Government's 5pm daily briefing, we could discover that the circumstances we have planned for today will be entirely different tomorrow. In this constantly evolving situation, it is vitally important for all public sector bodies, private sector businesses and not-for-profit organisations to be able to respond and adapt quickly.   
Throughout the UK and the globe, organisations of all kinds are turning to geographic information systems (GIS) to help them make the rapid decisions they need to make in this ever-changing and unpredictable new world. Esri's ArcGIS platform provides people with the dashboards, apps and tools they need to analyse, forecast and understand the 'new normal'. Yet technology alone is not enough. Unless people also use appropriate, up-to-date data in their GIS systems, and select that data from authoritative sources, the decisions they make could be flawed.
This is why Esri UK has created a COVID-19 Data Hub that brings together, in one place, a wide range of incredibly useful data sets. This data can be integrated into existing ArcGIS systems or used to create a host of brand new rapid response GIS dashboards and mobile solutions, specifically designed for COVID-19 initiatives. County data can also be viewed online via the hub, in ready-prepared Local Authority Data Reports. 
Easy to use and entirely free of charge, the data hub makes it far easier for people to find the data they need and therefore launch new initiatives in response to COVID-19, more quickly. Most importantly, all of the data in the hub has been carefully curated to make sure that it is the best available data, from reputable sources. By drawing on the data resources in the hub, users can be confident that their data is both up-to-date and authoritative. They can therefore make important decisions with greater certainty.   
The Esri UK COVID-19 Data Hub presents data in five categories: 
Coronavirus cases




See where large clusters of cases are 

still 

occurring and 

monitor 

whether daily deaths are beginning to reach a peak

. Use this information to evaluate whether local healthcare services have the capacity

for expected

 patient numbers and to locate community-based services in the right places to meet demand.  




 

Health

 




Allow 

users to 

i

denti

f

y 

their 

most vulnerable people, 

including

 

people with health deprivation and disabilities, 

low-income households, 

homeless people and rough sleepers.

Draw on this insight to direct the services of voluntary groups and local authorities

 to those who are most in need of support.




 

Infrastructure




Pinpoint the locations of 

sites where people may congregate such as 

supermarkets, 

pharmacies

and parks 

to 

implement and

enforce social distancing measures.

See all UK 

ports and train stations

 to quickly build new supply chains and distribution networks for importing Personal Protection Equipment (PPE) and 

other 

goods to new destinations

.




  

 

Population




Find out about average household sizes and UK living arrangements to 

identify elderly people living alone who may appreciate help with shopping or occasional telephone calls to reduce their feelings of loneliness.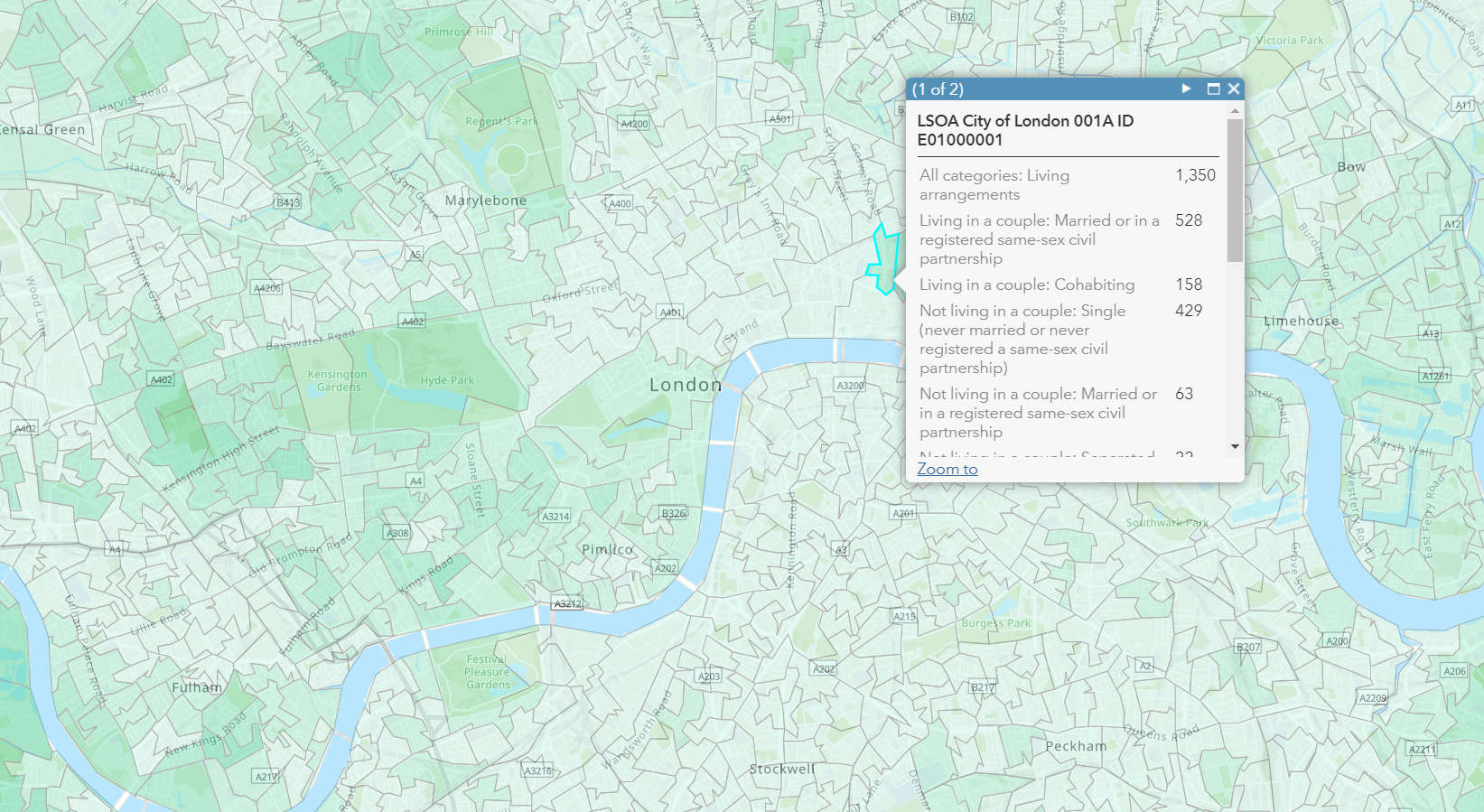 Boundaries




Use boundary data to see which agencies and local authorities are responsible for which groups of citizens and services

. Apportion tasks to different voluntary organisations or groups in different locations to ensure that no one is overlooked.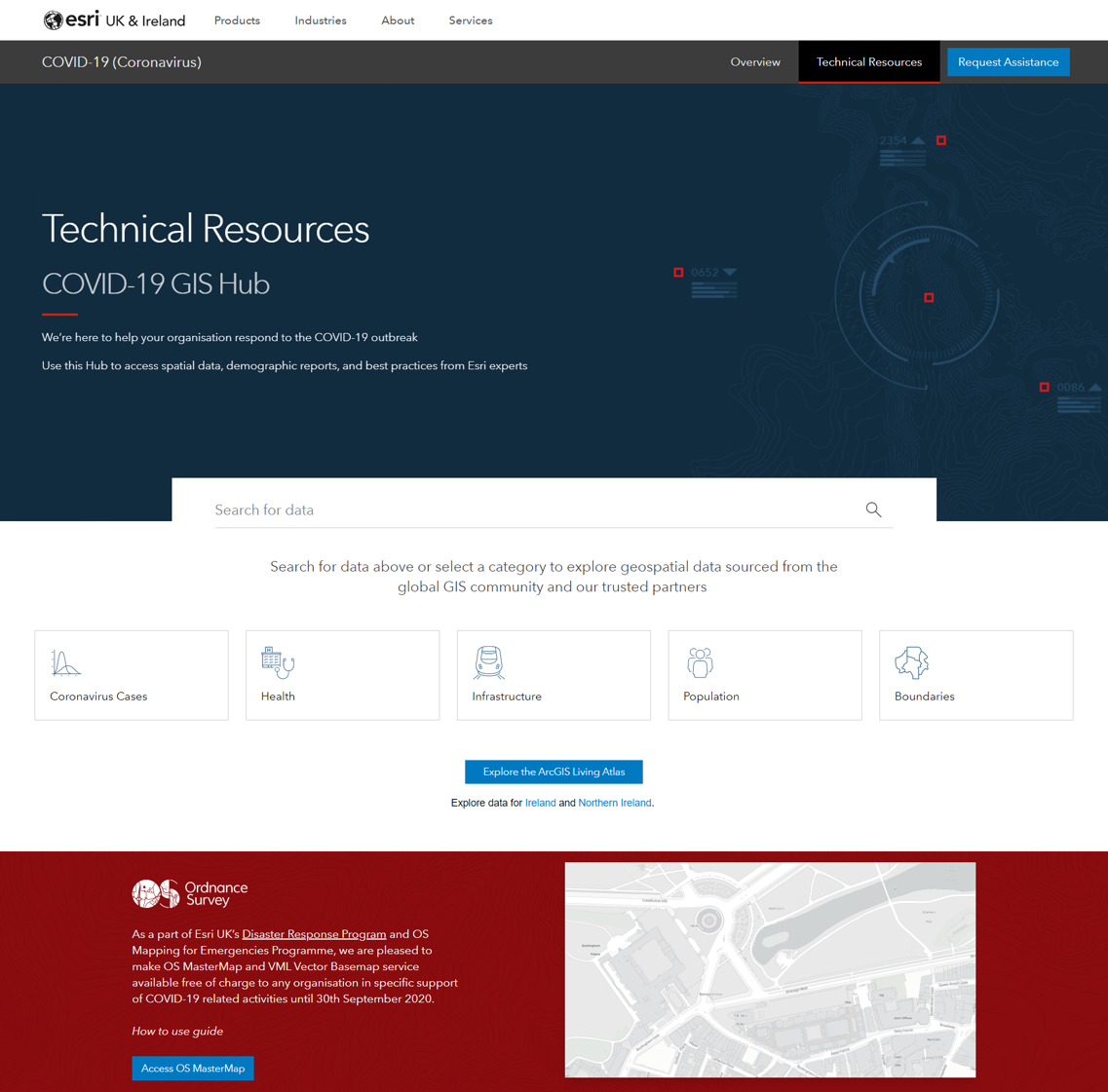 This COVID-19 Data Hub doesn't just comprise of carefully curated Open Source data. Esri UK is working with its network of premium data providers, who are making their data freely available throughout this current crisis. For example, as a part of Esri UK's Disaster Response Programme and Ordnance Survey's Mapping for Emergencies Programme, Esri UK has been able to make OS MasterMap and VML Vector Basemap services available free of charge, through its Data Hub, for any organisation to use to support COVID-19 related activities until 30th September 2020.   
In addition, Esri UK has engaged with DTN, an industry leader in the provision of weather information, to make rich weather data and 10-day forecast services available through the COVID-19 Data Hub. ArcGIS users can use this data to anticipate the effect sunny weather might have on social distancing during the upcoming May Bank Holidays in our local parks and recreation areas. Critically, organisations will be able to monitor for any extreme weather events – like the flooding experienced earlier this year – that might coincide with the COVID-19 crisis. They can then take steps to help prevent our already stretched emergency services from becoming overwhelmed.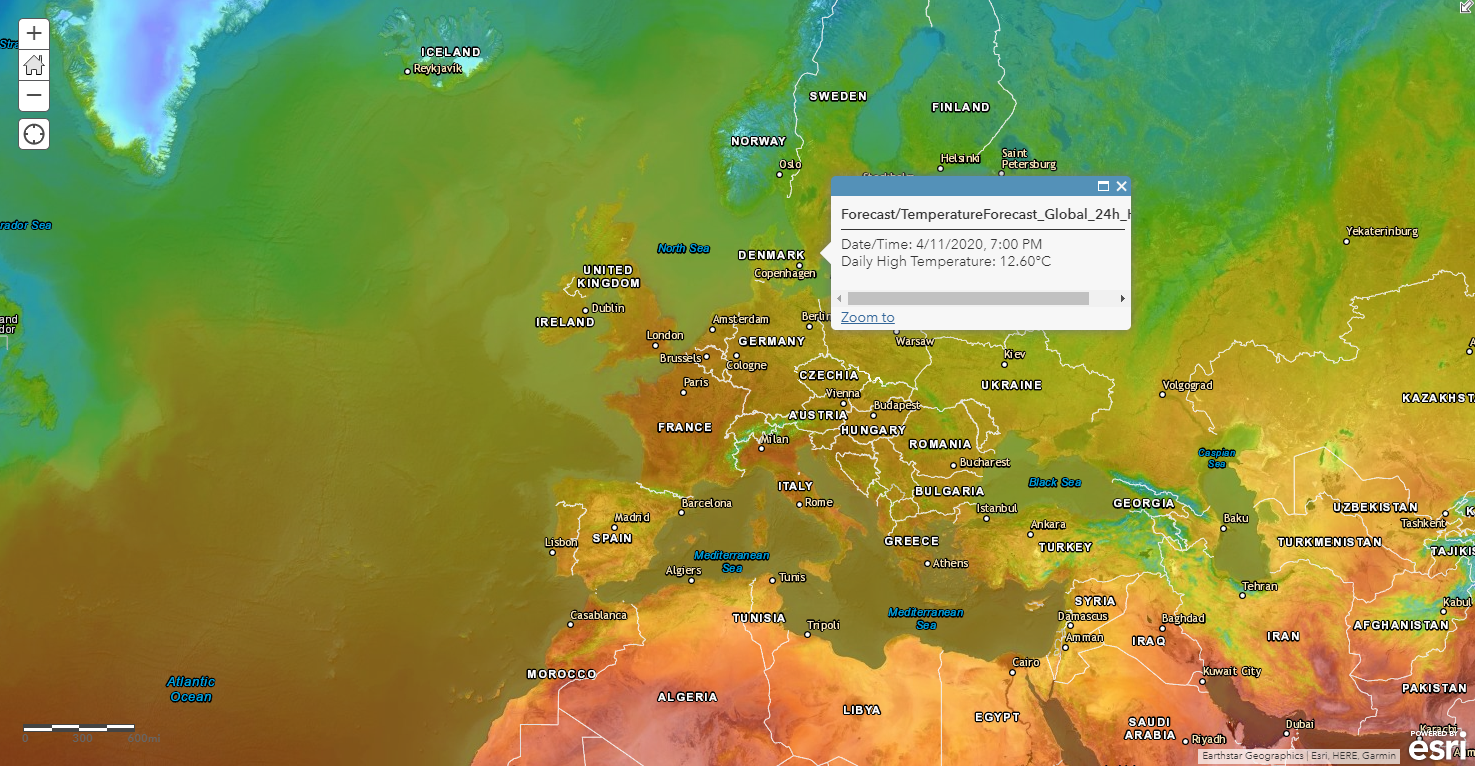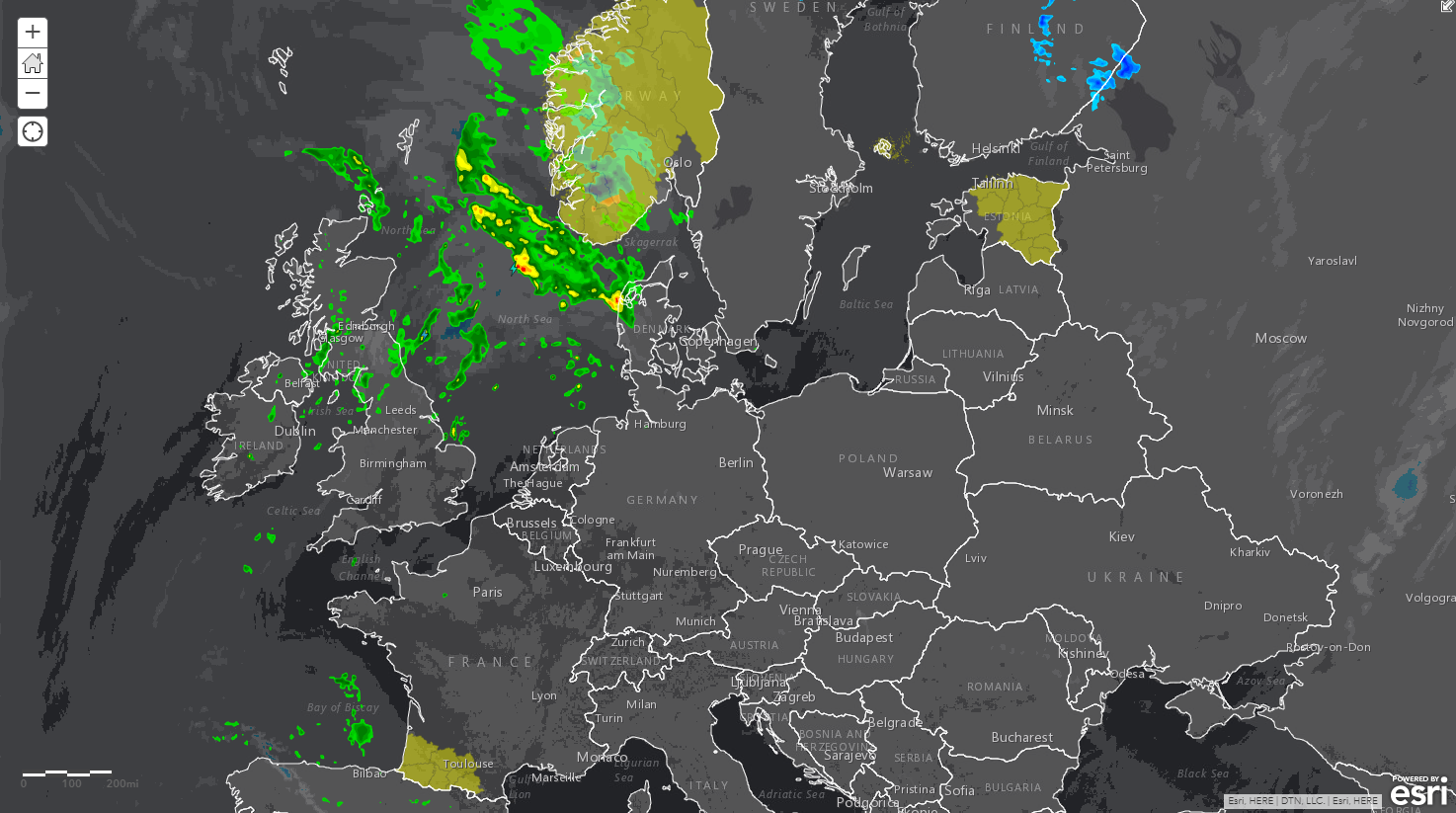 It is amazing to witness the ingenuity of people who are already using GIS to help solve the problems that our society is facing. There are some great examples of this work in the Esri "Global COVID-19 Community Gallery" which people can draw upon for inspiration to support their own initiatives. However, all this creative work needs to be underpinned by fast access to trusted data, to ensure that GIS professionals spend time analysing and solving problems rather than sourcing and preparing data.   
We are continuing to evolve the data available in the Esri UK Covid-19 Hub, so if you have any suggestions or if the data you need is not already in there, get in touch and we will help you find what you need. Whether you are coordinating volunteers, delivering key services, sourcing vital supplies or just adapting to survive, we aim to provide friction-less access to the authoritative, up-to-date data you need to make decisions with certainty in these very uncertain times.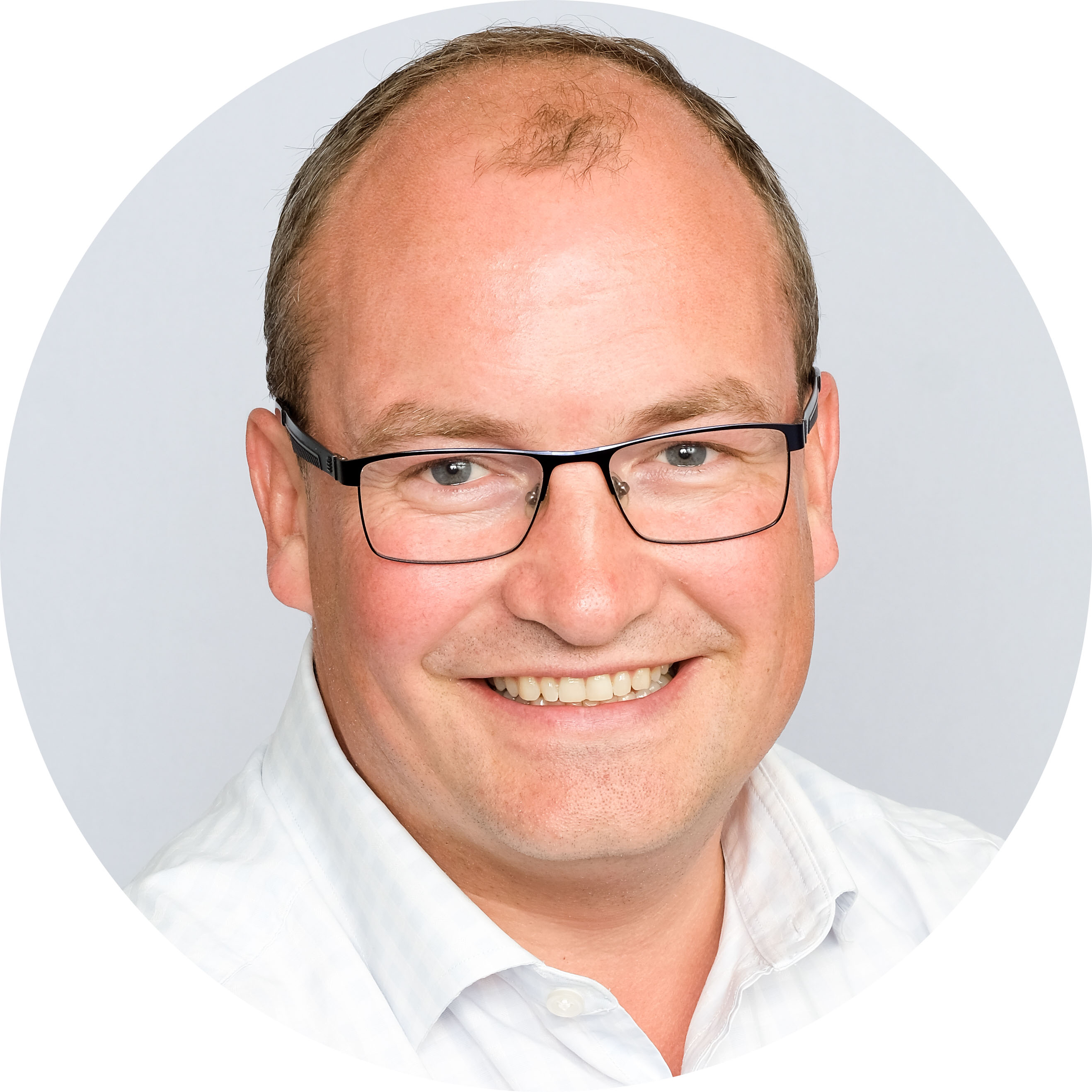 James Harvey - Esri UK
James Harvey is Head of Content at Esri UK.  Having worked in GIS for over a decade, he understands the pivotal importance of quality, authoritative content and focuses on providing people with the data they need to solve all kinds of business, societal, environmental and healthcare problems.