Have you ever been "ICEd"? It means to pull up to a charging bay for an electric car only to discover it occupied by a car with petrol or diesel Internal Combustion Engine.
It's more than a bit of slang. Fear of ICE is a nightmare for the Electric Vehicle (EV) industry. Drivers are terrified of running out of juice mid-journey – it is the number one reason for not buying one.
The industry is obsessed by solving it. Charging is the last obstacle for electric cars on their road to world domination. The performance is already spectacular. The speed of electric cars is jaw-dropping, or should we say spine cracking. The Tesla Model S can out-run a Ferrari California or Lamborghini Aventador.
By 2021, Elon Musk predicts the Tesla Roadster will be the fastest production car ever built, with 0 to 60 in 1.9 seconds. Stats like this are so good even Jeremy Clarkson, long term critic of EVs admits: "The electric car is coming. Be in no doubt about that...Saying it won't happen is not even worthy of a metaphor. It will."
In absolute terms, range is decent, and growing. A Nissan Leaf will do up to 239 miles on a single charge, enough for London to Manchester. The quality of EVs is so good the UK government recently pulled forward the ban on the sale of new petrol and diesel cars from 2035 to 2030.
So - how to solve the ICE problem? Easy! Accelerate the rate of charger installation. How to crack it? That's currently a job being done using Geographic Information System (GIS) technology – computer software that harnesses geography and maps to supercharge the exploration, analysis, modelling and reporting of potential charger locations. Accelerating the speed to insight is where GIS comes into its own.
Where should the chargers go?
The responsibility falls to a long list of government bodies: Highways England, Transport Scotland, the Welsh Assembly, and Transport for London in the capital. Furthermore, each council is responsible for its own patch.
And the private sector is a big part of the equation. Traditional filling station companies are switching from traditional fuel to electricity. Shell UK recently launched Project Evelyn - electric only forecourts described as "an energy hub where you can recharge yourself and recharge your car". One in three Shell transactions are shopping, not fuel. The extended charging time of EVs is a huge opportunity to sell more. A spokesman explained:
"While they wait for their car to recharge, we expect customers to want to catch up with their shopping, have a coffee or, where space allows, do something like click and collect. We call it 'taking care of yourself and your car'."
GRIDSERVE used ArcGIS as part of the research project to identify the location of their first all-electric service station in Braintree, and is now partnering with Ecotricity to locate more service stations on the UK Electric Highway. BP Chargemaster is partnering with Marks & Spencer to offer charging bays in store car parks. And there is growing competition from EV-specific networks such as Chargepoint, InstaVolt, Engenie, and Pod Point. The cost is significant: Engenie raised £35m to install 2,000 chargers by 2024.
The problem is the sheer number of chargers needed AND the speed at which they need to be installed. Just look at the numbers. The UK currently has 37,589 chargers in nearly 14,000 locations. Sales of electric vehicles in the UK increased five-fold in the year to December 2020, according to the Society of Motor Manufacturers and Traders, as diesel sales plunged 55 per cent. By the end of the decade all new vehicles will be wholly EV or hybrid in a nation with 33 million cars on the road. That's a lot of chargers needed. And right now more than a hundred local authorities offer fewer than ten chargers per 100,000 citizens.
Drivers can explore charging locations via this map, created with data from the Open Charge Map. The graphic reveals just 8.56% of charging points in London are classed as rapid. This contrasts with 28.46% classified as rapid in Greater Birmingham and 43% in Leeds.
In Greater London there is 1 rapid charging point for every 48,201 people.
It's a make-or-break national challenge to meet the surge in demand. And with the sheer number of stakeholders involved, it's critical that they quickly and confidently choose the right locations. Finding the right location for a charger is notoriously hard – but when you use GIS those decisions can be made much faster.
For example, Waltham Forest council in London is installing chargers connected to lamp posts. These are small and located roadside, feeding off the existing lighting infrastructure. Simple? In fact, Waltham Forest calculate they'll need to:
Consider whether lamp column infrastructure is appropriate for the chosen location
Ensure lamp columns are at the front of the pavement, to avoid trailing cables and liability implications
If a lamp column is back of footway, allow adequate footway widths for bollard at front of footway
The optimal use of lamp columns requires two or three lamp column chargers on each street to ensure residents are always able to access a charging point; there needs to be enough suitable lamp columns on each street under consideration to meet this requirement ensuring charging point locations chosen are resident led in areas of existing demand and where there is likely to be future demand
Ensuring columns are practical for the installation of the infrastructure – columns must adhere to a prescribed standard of earthing, increasing the fuse size to cope with the extra energy usage, and metering an otherwise unmetered energy supply. Also require steel lamp columns, not concrete ones
Adequate space and no apparent services within 700mm of the lamp column to accommodate earthing mats
Does not require a fixed/marked dedicated EV only bay
Only an advanced GIS platform can map out and analyse all these variables to determine the best locations.
ArcGIS is the solution. It's the perfect platform for identifying the ideal spots. ArcGIS combines a vast library of map layers, with spatial analysis tools, and highly specific datasets. The Esri Living Atlas library within ArcGIS is the foremost collection of geographic information from around the globe. It includes more than 8,500 maps, apps, and data layers all ready to be fed into a unified model. Third party data can be introduced with ease, to create the best possible database.
The Living Atlas includes infrastructure data, such as the UK Road Network and Crossrail route (Crossrail was designed using ArcGIS). Environmental data covers risk of flooding via The Rivers Trust and protected areas from Natural England.
Existing charge points are supplied via the Open Charge Map, a public registry of EV charge points. Open Charge Map is supplied as a layer in ArcGIS. Furthermore, Ordnance Survey road maps and Land Registry data for precise data on the distance between buildings and road.
Demographic data, via the Office for National Statistics, shows where residential demand is situated. For example average UK household size reveals residential concentration. Movement data, via location data derived from smartphones, offers a granular insight into the routes drivers take. Planners are able to position chargers exactly where road users need them.
Then there's the issue of power supply. The higher the voltage the faster the car charges. It's possible to install a variety of power ratings. These include 7 kW, 15 kW, or ultra-rapid 100 kW. The new generation are 150 kW or 350 kW. A higher rating is preferable, but a bank of ten 350 kW chargers will need a small power station to supply them. It's why the first 350 kW in the UK was installed only in 2019.
Utility companies must map out the network (including cabling, substations, converters etc) to ensure new charging points don't overload the grid. ArcGIS is the preferred platform for UK utilities majors to keep track of grid layout, and current and project demand from customers.
Retailers must also be considered. Shops and retailers can benefit by supplying charge points to bring in footfall. A motorway service station equipped with EV chargers can look forward to customers with 30 to 60 minutes to kill. Retailers see installing chargers as a huge commercial opportunity. Again, ArcGIS offers retailers a way to systematically analyse their real estate and neighbourhood to identify spots for upgrading with EV chargers.
Even mining lithium deposits required for batteries is dependent on GIS. Satellite imagery, remotely sensed Lidar data, and point cloud maps created by drones, are fused together by mining companies for a complete picture.
So GIS really is helping keep EVs on the road.
"GIS is accelerating the electric vehicle roll-out at every stage," says Chris Jackson, head of commercial markets and sustainability at Esri UK. "From exploration in mining, supply chain sustainability, distribution and retail – companies are adopting GIS to transform their ways of working. Councils and Utility companies are using GIS to locate new chargers and charging service stations. And the biggest benefit is the speed at which all these decisions are being made. You don't get that from spreadsheets or data alone – your understanding accelerates when you see your business in a real-world context – using maps as the ultimate digital twin."
He adds:
"The UK government's commitment to net zero by 2050 demands that we switch to electric vehicles as fast as possible. The cars are fantastic. The missing link is the availability of chargers. Of course it's an inherently geographic problem, and the contribution we're most proud of is the acceleration of thinking and decision-making – what used to take days now takes seconds – and that's really what will help us beat the challenge."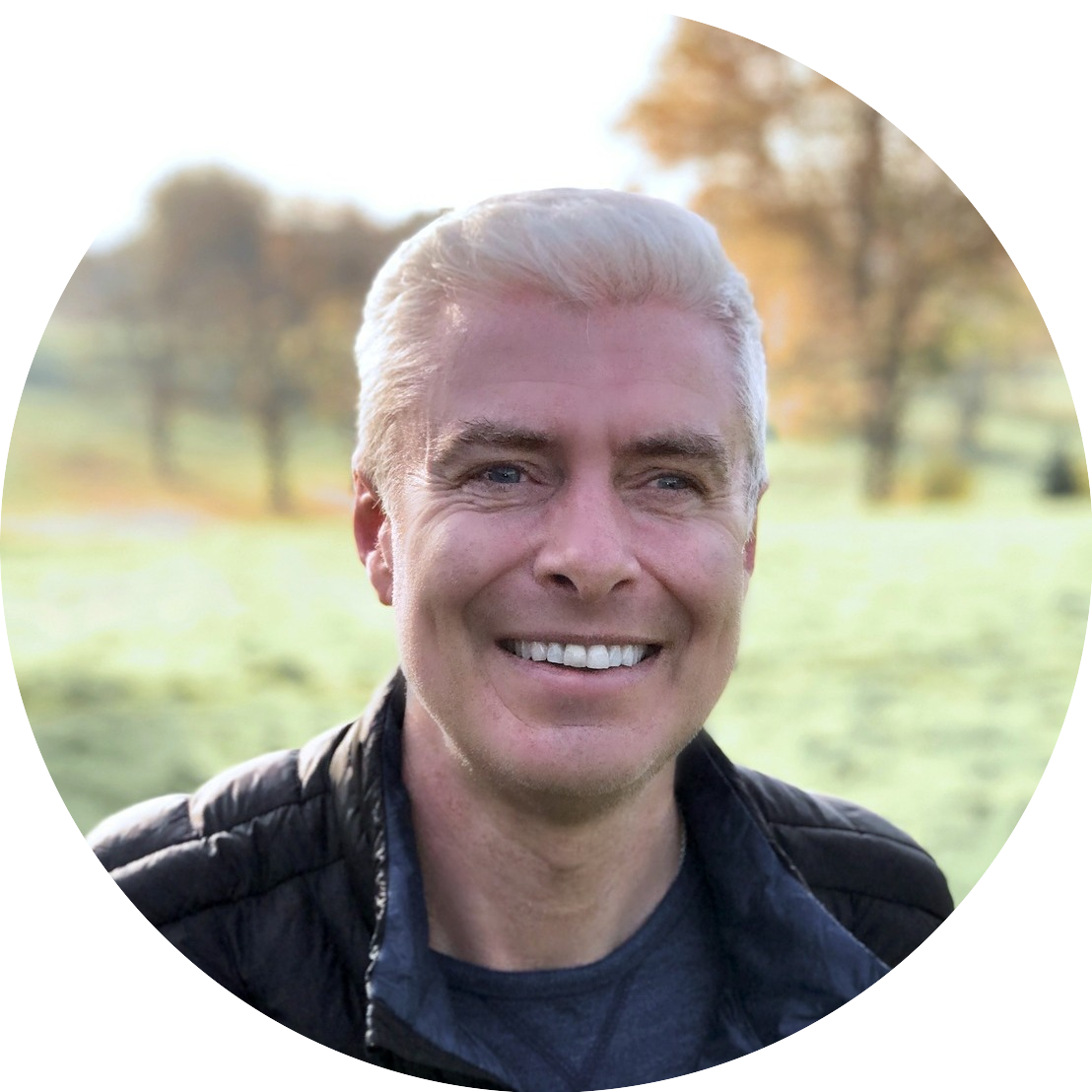 Chris Jackson - Esri UK
Chris is a geographer who is passionate about the environment and creating sustainable businesses & communities. Chris has spent over 25 years in high-tech software industry working with mapping and geospatial technology for government and private sector organisations as a technician, consultant and manager. He joined Esri UK in 2001 and holds a Senior General Management position covering a diverse group of industries, delivering solutions to enable Digital Transformation & Sustainability.